URGENT PARENTAL ALERT!
Report from Olympia | March 11, 2020
Standing with Parents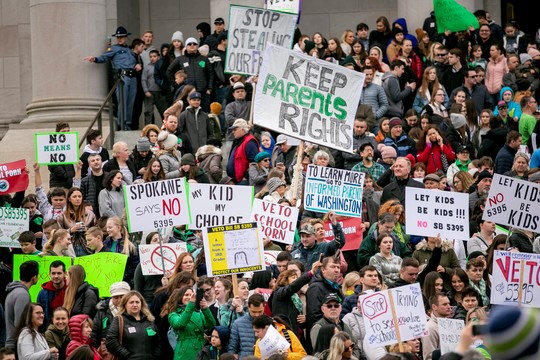 Dear Friends and Neighbors,
Tomorrow, March 12, is the last scheduled day of the 2020 legislative session, and what a session it has been.
These past few days have featured some long nights with intense debates on a host of issues that are important to you, your family and our community. There have been a number of bills that grant too much legislative authority to unelected bureaucrats. There have been missed opportunities to listen to the people and provide real property-tax relief and $30 car tabs. There have been attempts to impose what amounts to a new fuel tax that could hit 57 cents per gallon, through a scheme known as the low-carbon fuel standard, a plan the majority is sure to try to revive right up to the final seconds of the session.
Two issues, however, have dominated the discussions in Olympia more than anything else: Coronavirus and the state government takeover of sex education.  
While there is no need to panic, there are several common-sense steps you can take to reduce the risk of you or your family contracting or spreading coronavirus. There have also been a number of steps the federal, state and local governments have taken to help address the spread of the virus and its impact on families and businesses. You can read more about that below.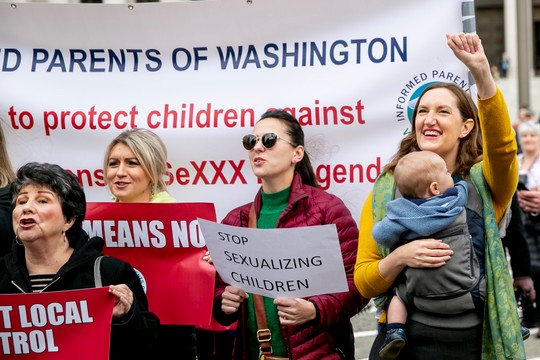 When it comes to the Sex Ed for Kindergartners bill, families across Washington could not be any clearer: You don't want Olympia dictating a sex-education curriculum for young kids that includes graphic, non-age-appropriate material and political and social indoctrination that is counter to your family's values. Lawmakers have been inundated with calls and emails, and today thousands of concerned parents gathered on the Capitol steps to voice their outrage.
Republicans in the House and Senate have heard you, and we have been using every tool at our disposal to stand with you and fight this horrendous bill. You can read about some of our efforts below.
Unfortunately, the majority party has refused to listen to the people. But there's still more you can do. If you feel strongly that it is wrong for the state to require schools to begin teaching graphic sex education to children as young as 5 years-old, then contact Governor Inslee to ask him to VETO SB 5395; you can call his office at 360-902-4111 and/or send him an email by clicking this link. You can also reach out to him on Twitter and on his Facebook page.
Thank you for the opportunity to serve as your voice in the state Senate.
Best Regards,

Senator Mike Padden
In the News:
Controversial sex ed bill passes WA Legislature
Columbia Basin Herald | March 8, 2020
A controversial sexual education bill is on its way to Governor Jay Inslee's desk after Democrats in the Washington Legislature passed it, despite the deep concerns voiced by many parents, grandparents, administrators, and Republican lawmakers.
The GOP fought to defeat or, at least, change the legislation but could not overcome Democratic majorities in both chambers.
"It's a travesty, one of the worst bills to come before the legislature," Sen. Mike Padden (R-Spokane Valley) said.
The measure takes away the ability of school districts to establish their own sexual-education standards. Republicans say many school administrators oppose the new state-mandated program. It would require sex education from kindergarten through 12th grade.
… "Why is a puberty book for fourth graders talking about the morning after pill," Sen. Randi Becker (R-Olympia) questioned.
Click here to read the full article.
Videos:
We stand with parents & grandparents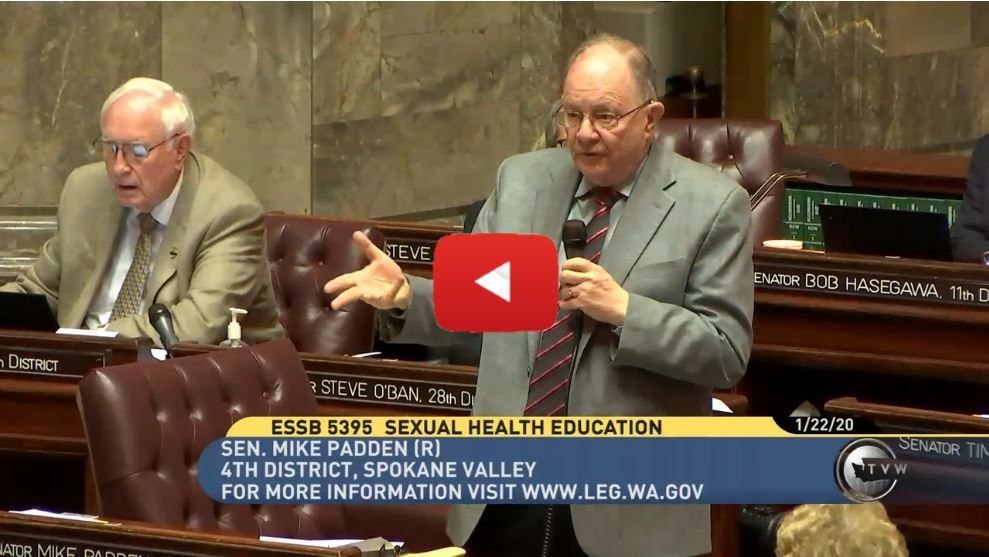 Click here to watch my floor speech on the Sex Ed for Kindergartners bill.
In addition to my speech on the Sex Ed for Kindergartners bill, I thought you might appreciate being able to watch some of the other valiant efforts made by lawmakers who are standing with parents and grandparents against this legislation.
School districts are also beginning to ask that the governor veto this controversial sex-education bill. Click here to read Mead School District's letter to Governor Inslee.
Legislative Update:
Legislature approves bill to compensate parents of crime victims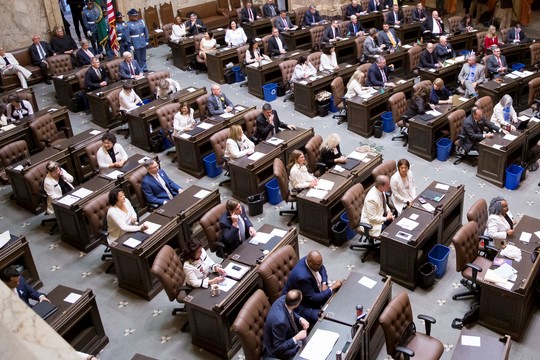 Last week, the House of Representatives voted 97-0 to approve my bill to allow a parent of a minor child who is the victim of a crime to receive benefits under the Crime Victims' Compensation Program. That completes the Legislature's work on the bill and sends it to the governor.
When a minor child is the victim of a crime, it can mean lost wages and bills for the parents as they take time to accompany their child to court proceedings, medical appointments or counseling services. The family ends up being victimized again, this time financially, as sick leave and vacation leave are quickly exhausted, and medical bills stack up.
This new law will provide parents with some relief when their lives and the lives of their children are thrown into upheaval by a criminal. In a legislative session that has been marred by an unfathomable preoccupation with showing concern and support for criminals, it is nice to see a bill pass that is about showing support for crime victims and their families.
Click here to read my press release on this bill.
Missed opportunities:
House fails to act on important public safety measures, tax relief
Government greed on display!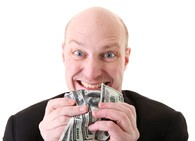 In a short session, it is expected that some good bills and ideas will fail to gain enough momentum to get across the line within the busy 60-day time frame. That, however, does not excuse the utter failure of the House majority to move on these key public-safety bills I introduced this year:
SB 6501, a bill that would have increased the penalty for the unlawful disposition of human remains;
SB 6182, which would give those with hearing impairments access to life-saving public safety announcements through closed captioning on televisions in places of public accommodation; and,
SB 5299, which would allow judges to consider more of a repeat DUI offender's prior DUIs in determining felony status.
In addition to the House's refusal to act on these important measures, the majority party in both chambers missed an opportunity to provide the public with real tax relief. With more than $1.5 billion in additional revenue since the end of the 2019 session, there was a chance to provide real property tax relief, guarantee the $30 car tabs voters have repeatedly said they want, or lower the B&O tax on all manufacturers in order to help create jobs and grow the economy. Instead, the majority focused on one bill after another to try to raise taxes. It was government greed at its worse.
Commentary:
Bill to alter Washington's redistricting process isn't needed
By Sens. Mark Schoesler & Mike Padden | The Spokesman-Review | March 4, 2020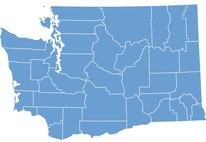 Our state's redistricting system dates to 1983 and a ballot measure approved by 61 percent of Washington voters. It created a bipartisan, five-person Redistricting Commission that is tasked with redrawing congressional and legislative district boundaries after the U.S. Census has been completed each decade.
… As senators from Eastern Washington districts, we are concerned that House Bill 2575, if enacted, would tip the playing field in a way that benefits Western Washington at the expense of people on the east side of the Cascades.
Click here to read the full commentary.
Constituent Question: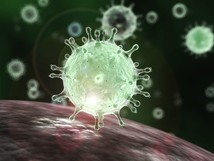 Many of you may be worried about coronavirus and have questions about what you can do to protect yourself and your family. Well, first off, there is no reason to buy a 5-year supply of toilet paper.
For the most part, it comes down to good hygiene practices. Remember, the best practices to prevent the spread of coronavirus are:
Wash your hands with soap and water for 20 seconds.
Stay home when you are sick.
Cover your coughs and sneezes with an elbow, sleeve or tissue.
Good personal health habits (diet/exercise) help prevent respiratory infections, including coronaviruses and influenza.
Clean and disinfect frequently touched objects and surfaces.
Symptoms of coronavirus include a fever, cough and shortness of breath. If you believe you or someone you know is showing symptoms:
Call your doctor – don't go to the hospital. The doctor will make an assessment about next steps. If it requires a COVID-19 test, the doctor will then contact public health officials to arrange a test.
The Washington State Department of Health has established a call center to address questions from the public. If you have questions about what is happening in Washington, how the virus is spread, and what to do if you have symptoms, call 1-800-525-0127 and press #.
For more information: visit the DOH Coronavirus Resource page or the CDC Coronavirus Information page.
Meet this week's Page:
My grandniece Kristin Sholberg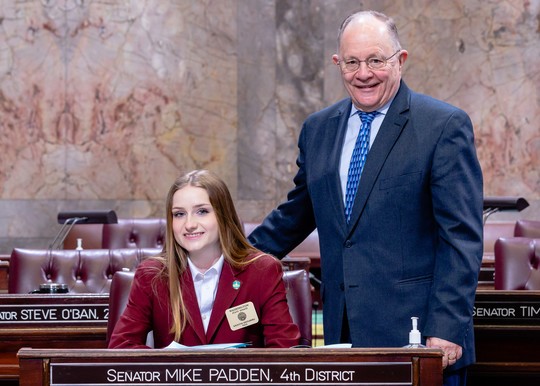 This has been an extremely productive year for our office when it comes to placing Senate pages. In addition to the many bright young people from the district that we were able to sponsor as pages directly, we were also able to place other students from the district with various offices across campus.
This week, I was happy to be able to arrange an opportunity for 15-year old Kristin Sholberg of Maple Valley. Kristin is my grandniece, the daughter of Eric and Laurel Sholberg. I want to thank Sen. Mark Mullet, D-Issaquah, who sponsored her.
Kristin is a bright and active sophomore at Tahoma High School, where she enjoys dance, hiking, water sports, snowboarding and serving in student leadership.
Having Kristin here in Olympia was a great way to wrap up the final week of the 2020 legislative session.
Contact us!
If you have a question or concern about state government, please do not hesitate to contact our office. We are here to serve you!
Phone: (360) 786-7606
Street address: 106 Irv Newhouse Building, Capitol Campus, Olympia, WA 98504
Postal address: PO Box 40404, Olympia, WA 98504
Email address: Mike.Padden@leg.wa.gov
This news comes to you from Sen. Mike Padden.