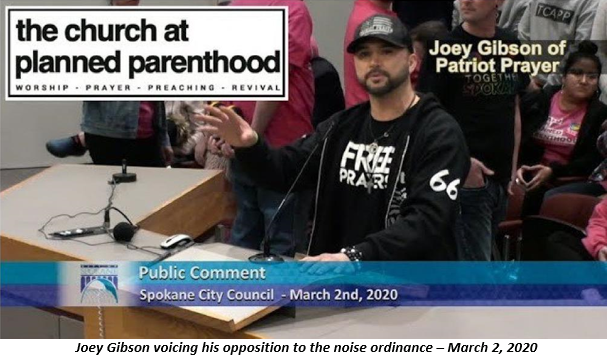 Spokane City Council votes on noise ordinance regarding health facilities
By Casey Whalen
The Spokane City Council voted on Monday March 2 to pass a noise ordinance in the city. Since early this year the city council has become a hot spot for The Church at Planned Parenthood (TCAPP) to voice its opposition to this ordinance. The group has received push back from some residents who see TCAPP as threatening to patients patronizing Planned Parenthood.
Over the last 2 months the rhetoric has increased and the City of Spokane increased police presence at city council meetings after threats of violence reported on social media. The turnout Monday filled the city council chambers and some in attendance had to view the proceedings outside of the room. The Spokane City Council voted in favor of the health care facility noise ordinance 6-1.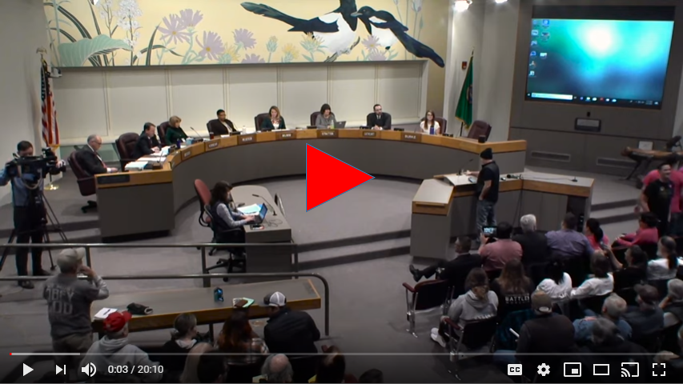 https://www.youtube.com/watch?v=blrnLFdT2mQ
Patriot Prayer: https://gibsonforfreedom.com/
TCAPP – The Church at Planned Parenthood:
Saved Magazine:
Regional public record board, help read and research!
Please consider a small donation, we have a lot to do, this channel is de-monetized:
Casey Whalen
PO BOX 3041
Coeur d'Alene, Idaho  83816
Join our local group fighting AGENDA 21 in Coeur d'Alene, Idaho: https://www.facebook.com/groups/cda2030
Copyright Disclaimer Under Section 107 of the Copyright Act 1976, allowance is made for "fair use" for purposes such as criticism, comment, news reporting, teaching, scholarship, and research. Fair use is a use permitted by copyright statute that might otherwise be infringing. Non-profit, educational or personal use tips the balance in favor of fair use.
#tcapp
#patriotprayer