Report from Olympia | Feb. 26, 2020
Dear Friends and Neighbors,
This week started with all eyes focused on the state budget. On Monday Senate and House Democrat budget writers released their proposed 2020 supplemental budgets. They were rushed into committee hearings hours later, and the Senate budget could come before the full chamber for a vote at any time.
Two things stand out. First of all, the sheer size of the Senate budget proposal is mind-boggling. Government continues to grow dramatically, with the rate of state spending up more than 80% since 2013, when Governor Inslee took office. That is more than twice the average wage growth in the state over the same period.
In other words, government is taking and spending your money quicker than you can make it.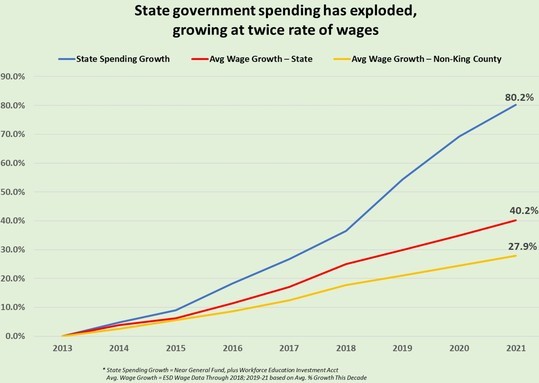 Secondly, there is absolutely zero major tax relief in the Senate Democrats' budget proposal.
Talk about government greed! The majority budget writers have $1.5 billion more in expected revenue than was predicted at the end of the 2019 session. With that much money coming into the state treasury, the Democrat majority could have given you the $30 car tabs the people voted for last year with I-976. Or maybe they could have given you some property-tax relief.
Instead, they simply increased spending across the board, further growing the size of government. The Democrat slogan may be "Putting People First," but clearly their policies and spending priorities "Put Government First."
There are only two-and-a-half weeks left in the "regular" 60-day legislative session, and I plan to use that time to be your voice and fight for you and your family. There is much that needs to be done before we reach the finish line. Your feedback and ideas help me represent you in Olympia. So, if you have a question or concerns, please let me know.
Thank you for the opportunity to serve as your state senator.
Best Regards,

Senator Mike Padden
Budget Update:
Senate transportation budget would restart stuck projects
Governor has no more excuses for holding up important projects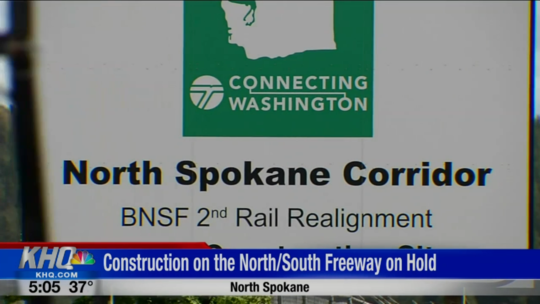 When the people voted to support I-976, lowering car tabs to $30, the governor reacted by putting a freeze on important transportation projects.
Thirteen of 90 projects on the governor's hit list were slated for Eastern Washington, including construction on the long-awaited North-South Freeway, between Sprague Avenue and the Spokane River, the Barker-to-Harvard project and construction projects on the West Plain.
The excuse was a weak one from the start. The governor blamed I-976, but most of the projects were funded with the gas-tax increase that was passed in 2015. They had nothing to do with car-tab money. The "pause" has only increased the overall costs of the projects.
The Senate on Tuesday unveiled its proposed 2020 supplemental transportation budget, SB 6497. It totals nearly $10.5 billion, with re-appropriations for delayed projects, including that additional cost caused by the delay.
This budget shows that the governor's ill-advised pause of important infrastructure projects was at the very least overly broad and arguably did not need to be done at all.
Legislative Update:
Six Padden bills receive hearings in state House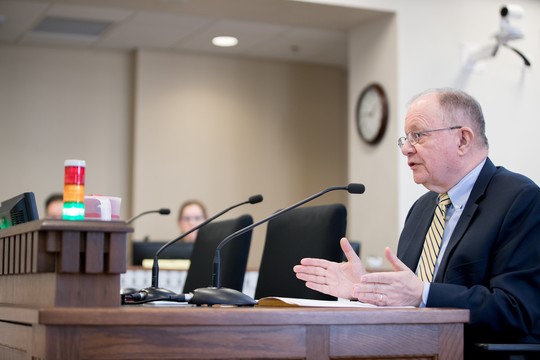 A number of the bills I sponsored this session were approved by the Senate in time to remain eligible for passage this year. But just because we send good legislation over to the House of Representatives doesn't mean the House will act on it.
Fortunately, over just the first few days of this week, we have already had six of our bills granted a hearing in a House committee.
The House Public Safety Committee held hearings on:
SB 5299, which would allow judges to "look back" 15 years (instead of the current 10) to determine felony DUIs;
SB 6181, concerning compensation for parents of minor victims of crime; and,
SB 6501, which would increase the penalty for unlawful disposition of human remains.
The House Human Services and Early Learning Committee heard public testimony on both SB 6500, addressing foster-care licensing following a foster-family home licensee's move to a new location, and SB 6297, which would recognize the experience of existing early learning providers to meet educational requirements.
The House Civil Rights and Judiciary Committee also held a hearing on SB 6182, which would help those with hearing impairments by having closed captioning activated on televisions in places of public accommodation.
In addition to these six bills, the Senate Law and Justice Committee also heard the House companion to my bill to require human trafficking-awareness training for hotel/motel staff.
As the end of this session is rapidly approaching, things will move quickly. You can stay up to date on the latest bill action by visiting www.tvw.org.
From the District:
Central Valley ECEAP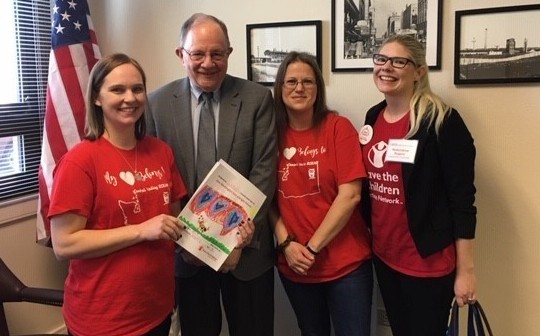 Daree Blake, Sen. Padden Jennifer Venable and McKyndree Rogers visited on February 20th from Spokane Valley, Central Valley ECEAP.
I recently received a visit from a few representatives of the Central Valley Early Childhood Education and Assistance Program. ECEAP is a preschool program, which provides:
Early childhood education in half-day & full-day classrooms;
Social and emotional development;
Nutritious meals and snacks;
Health screenings and connections to medical, dental and mental-health services;
Family support services; and,
Parent education and leadership opportunities.
If you plan on being in Olympia during the final couple of weeks of the session, please stop by. We'd love to hear more about the work you are doing in our district.
Video:
House Public Safety Committee hears testimony on DUI and crime-victim compensation bills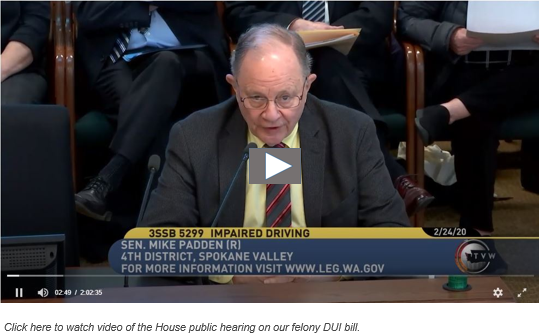 On Monday, the House Public Safety Committee heard testimony on Senate Bill 5299 – my measure to allow judges to look back 15 years to determine if repeat DUI offenders meet the standard for a felony DUI charge. In addition to this bill receiving a hearing in the House, we were also able to secure funding for the bill in the Senate supplemental budget.
The committee also heard my bill concerning crime victim compensation for the parents of minor victims. Senate Bill 6181 would help provide financial compensation for the parents of minor victims, who often have to take days off work to attend trials or help their children receive treatment as a result of being the victim of the crime.
You can watch both hearing by clicking here or on the image above.
In the News:
Senate approves bill to increase punishments for repeat drunk drivers
By Thomas Yazwinki, KOMO News | Feb. 19, 2020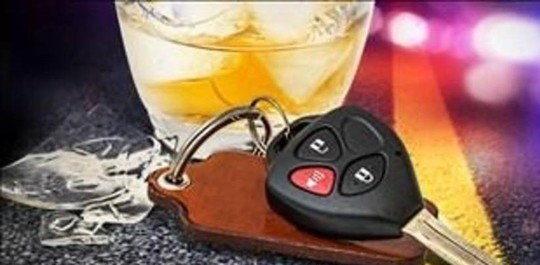 The Senate voted 45-3 to approve Sen. Mike Padden's bill to extend the "look-back" in DUI cases, allowing courts to consider convictions over the preceding 15 years when preparing to hand down a sentence.
Padden urged the House of Representatives to follow the Senate's lead in protecting citizens from repeat DUI offenders.
"We have seen one shocking story after another this year about DUI fatalities and high levels of DUI arrests. We have an obligation to address this public-safety nightmare, which is harming way too many families in our state," said Padden.
According to committee testimony on the bill, people who have a prior DUI are 67 times more likely to be involved in a fatal crash than a comparable person with no priors.
Click here to read the full article.
Hometown News:
St. Mary's robotics team repeats at state; preps for world festival
Jim Camden, The Columbian | Feb. 19, 2020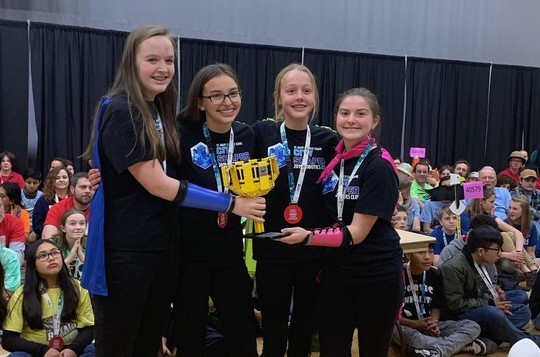 The St. Mary's Catholic School robotics team, Lego Superheroes, hold their grand championship trophy at the FIRST Lego League Eastern Washington finals in January 2020. The Lego Superheroes advance to the First Robotics World Festival April 15-18, 2020, in Houston. Shown, from left, are team members Julia Barr, Maddie Miner, Katherine Kovich and Grace Dierks. (Courtesy)
In the gym at St. Mary's Catholic School in Spokane Valley, four girls put their robot Noisy through its paces, watching the preprogrammed autonomous bot move Lego bricks.
The reason for the robot's name?
"It's quite loud," Maddie Miner said.
Maddie, along with Julia Barr, Katherine Kovich and Grace Dierks, are members of the St. Mary's Robotics Club. And the four-member team Lego Superheroes is hoping to build on its winning history.
In January, Lego Superheroes won the grand championship at the First Lego League Eastern Washington finals and set their sights on the First Robotics World Festival in Houston on April 15-18.
Click here to read the full story.
Meet our Senate Pages for Week 7!
Lucy Siebert and Zachary Zarecor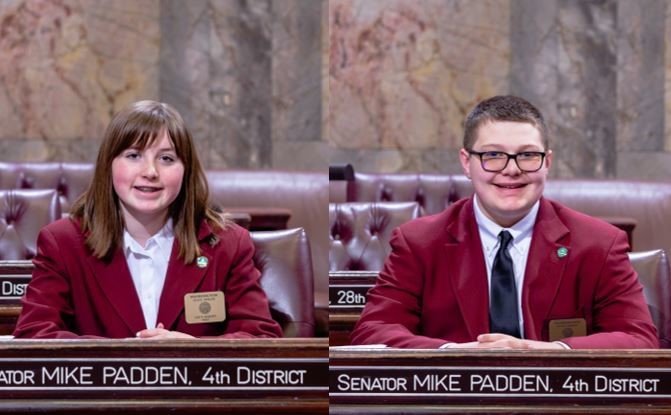 The Senate page program provides an opportunity for Washington students to spend a week working at the Legislature. Students transport documents between offices, as well as deliver messages and mail. Pages spend time in the Senate chamber and attend page school to learn about parliamentary procedure and the legislative process. Students also draft their own bills and engage in a mock session.
This week, we were joined by two pages from Liberty Lake. The daughter of Aaron and Trisha Siebert, Lucy Siebert is a 14 year-old 8th grade student at Greenacres Middle School. She enjoys swimming, skiing, painting, and indoor rock climbing. Zachary Zarecor is also an 8th grade student. He attends Selkirk Middle School, where is active on the Math is Cool Team and is a Science Olympiad. Zach is the 14-year old son of Luke and Lara Zarecor.
Contact us!
If you have a question or concern about state government, please do not hesitate to contact our office. We are here to serve you!
Phone: (360) 786-7606                                                                                          Street address: 106 Irv Newhouse Building, Capitol Campus, Olympia, WA  98504                                                                                                               Postal address: PO Box 40404, Olympia, WA 98504
Email address: Mike.Padden@leg.wa.gov