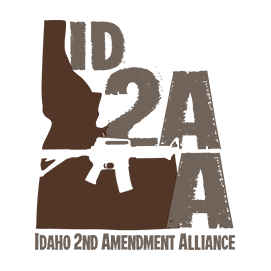 Idaho Gun Owners Got Another Victory
By Greg Pruett
Yesterday morning, Feb. 24th, 2020 gun owners got another victory in the House State Affairs Committee.
The committee voted 11-3 to send HB 516, the final piece of Constitutional Carry in Idaho, to the House Floor with a "Do Pass" recommendation!
HB 516 will make our carry laws more clear and ensure that no gun owner in this country is criminalized for simply exercising their constitutional right to keep and bear arms.
Not only that, but HB 516 will make Idaho the BEST constitutional carry state in the country.
With so many states moving in the wrong direction on gun rights, Idaho stands nearly alone in our progress to restore the 2nd Amendment.
However, the work on HB 516 is not done yet.
We need you to take action right away.
Contact your lawmakers using our pre-written email tool and send your two House Members and one Senator an email asking them to vote "Yes" on HB 516!
https://oneclickpolitics.global.ssl.fastly.net/messages/edit?promo_id=8021
You can also use the tool to call your legislators, send them a video, or send them a Tweet.
Once you are done contacting your legislators, be sure to forward this email to as many Idahoans as you can.
A vote on the bill could take place in the Idaho House this week! Your action on this is critical.
The ISAA continues our efforts to move Firearm Preemption Expansion forward as well as stopping Sandpoint Mayor Shelby Rognstad's effort to create more 'gun-free' zones in Idaho.
The session isn't done yet and we can't rest until the legislature has adjourned.
Thank you for standing with us!
For Idaho,
Greg Pruett
President
Idaho Second Amendment Alliance