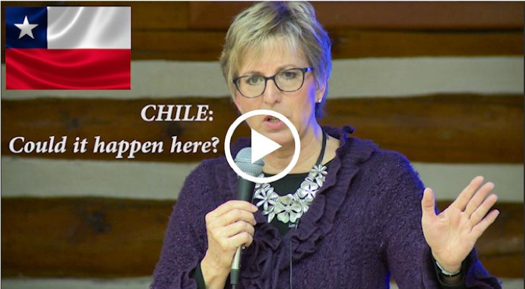 Chile: From economic miracle to economic social chaos. Could it happen here?
Video by Casey Whalen
Leah Southwell moved with her family to Chile 7 years ago to build her business. She discusses the realities of nationalizing the means of production and its implications now facing the people of Chile. Social and economic strife is highlighted and day to day life is outlined in this speech. Leah warns American's that we must be watchful over our nation.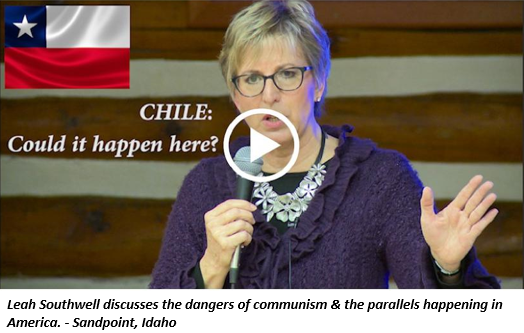 Please consider a small donation, we have a lot to do, this channel is de-monetized:
Casey Whalen                                                                                                      PO BOX 3041                                                                                                            Coeur d'Alene, Idaho  83816
Join our local group fighting AGENDA 21 in Coeur d'Alene, Idaho: https://www.facebook.com/groups/cda2030
Copyright Disclaimer under Section 107 of the Copyright Act 1976, allowance is made for "fair use" for purposes such as criticism, comment, news reporting, teaching, scholarship, and research. Fair use is a use permitted by copyright statute that might otherwise be infringing. Non-profit, educational or personal use tips the balance in favor of fair use.
Casey Whalen is a freelance journalist for his You Tube site North Idaho Exposed
northidahoexposed@protonmail.com
From: North Idaho Exposed