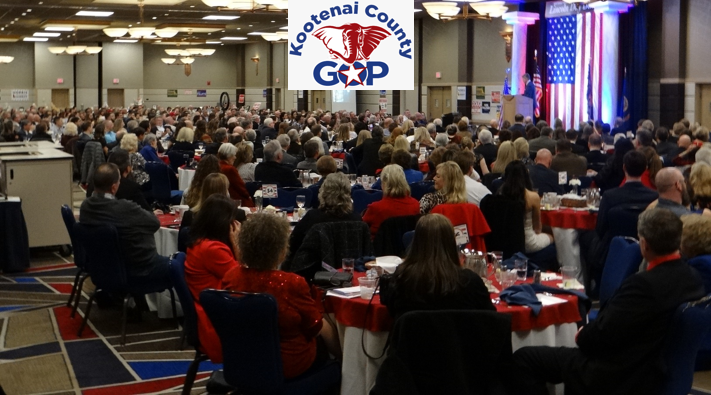 2020 GOP Lincoln Day Dinner was Record Setting
By Rich Loudenback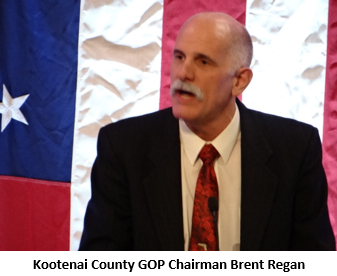 Brent Regan, Chairman of the Kootenai County Republican Central Committee (KCRCC) was pleased to report that this year's Lincoln Day Dinner was record setting in both attendance and revenues.  "Everyone seemed to really enjoy the evening," stated Regan.  He also acknowledged that making their auction this year a 'silent auction' was a good timing decision for the event.
Speakers included Lt. Governor Janice McGeachin, State Treasurer Julie Ellsworth, Idaho Senators Mary Souza and Steve Vick, State Representative Ron Mendive and interim Representative Pastor Tim Remington, US Senator James Risch, US Congressman Russ Fulcher and Keynote Speaker Bill Whittle.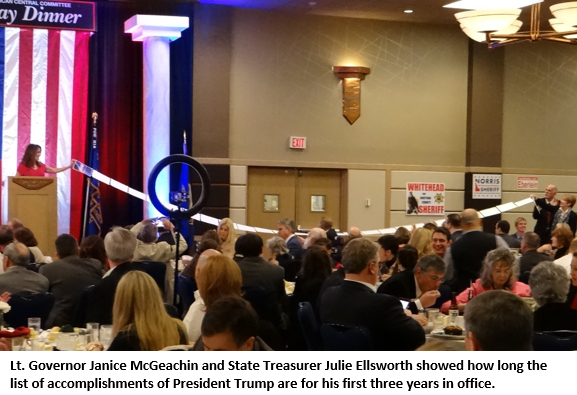 Also making short speeches were Elizabeth Hodge, executive director and co-founder of NW Liberty Academy, and candidates for Idaho Senate, District 3: Alex Barron and Marc Eberlein and candidates for Kootenai County Sheriff: Bob Norris and Rick Whitehead.
It was interesting for all to hear from Lt. Governor Janice McGeachin that "Idaho Governor Brad Little has made Idaho the least regulated state in the nation."
Following are a few photos taken of some attendees by Inland NW Report and the video of the event taken by KCRCC's Summer Bushnell.
Unfortunately, an aside to a very favorable report from Janice McGeachin about the House committee voting to rid Idaho of Common Core, is that regrettably we have to acknowledge that the Senate Education Committee unanimously vetoed it.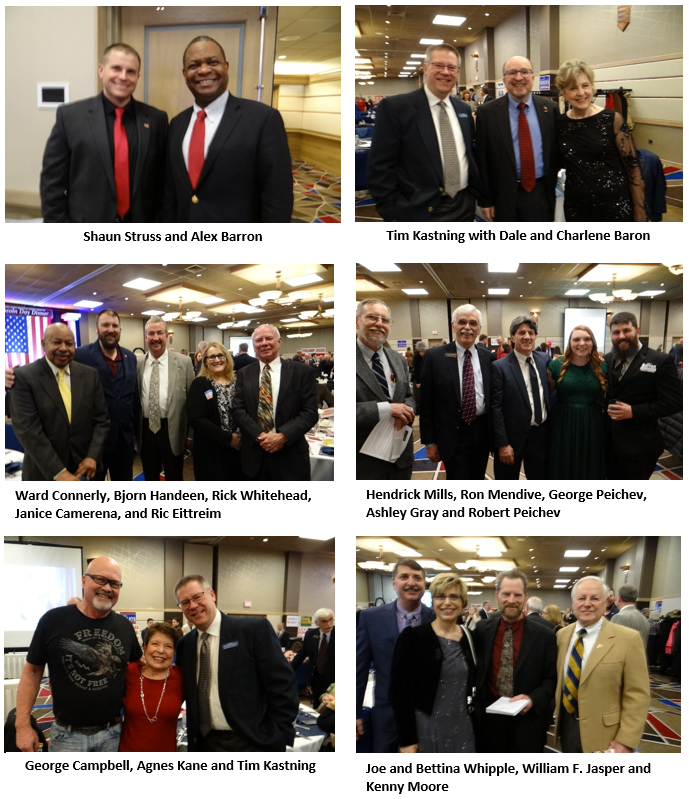 Lincoln Day Dinner 2020 Videos