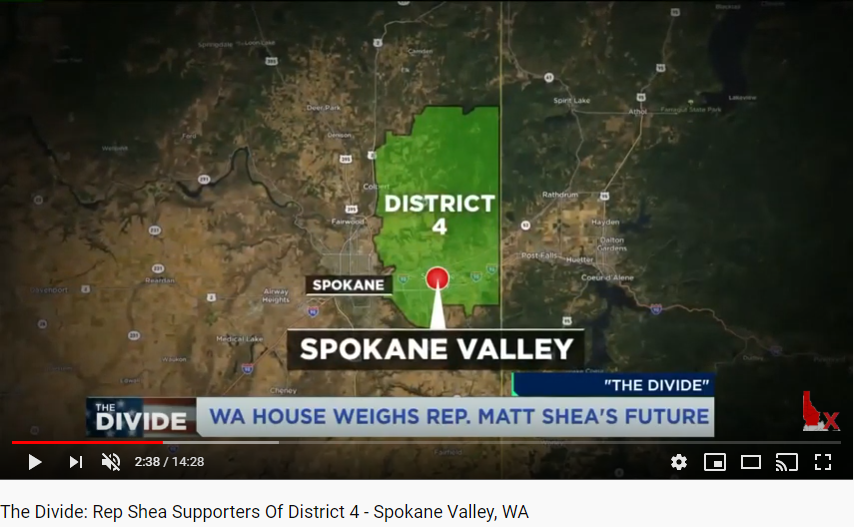 Spokane Valley, WA Dist. 4 Shea Supporters Refute All Charges Against Rep. Matt Shea on 'The Divide'
By Brandi Kruse
The Divide: "We went to the Spokane Valley to get a better understanding of why some voters there are unfazed by "domestic terrorism" accusations against Rep. Matt Shea."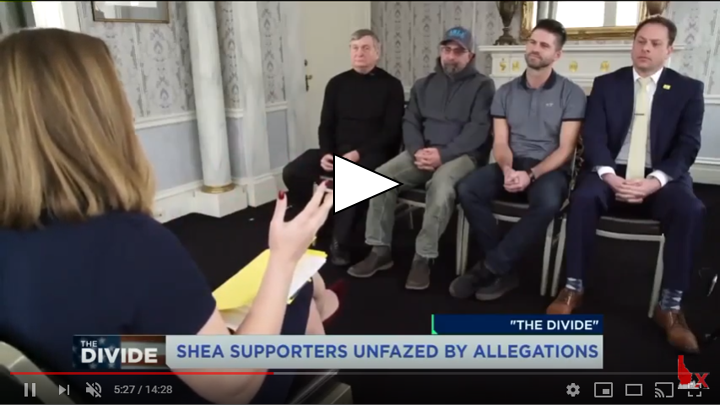 Next week: Hear from two candidates challenging Shea for his seat in 2020.
More of: THE DIVIDE via Q13 Fox – https://q13fox.com/tag/the-divide/
Copyright Disclaimer Under Section 107 of the Copyright Act 1976, allowance is made for "fair use" for purposes such as criticism, comment, news reporting, teaching, scholarship, and research. Fair use is a use permitted by copyright statute that might otherwise be infringing. Non-profit, educational or personal use tips the balance in favor of fair use.
From: North Idaho Exposed