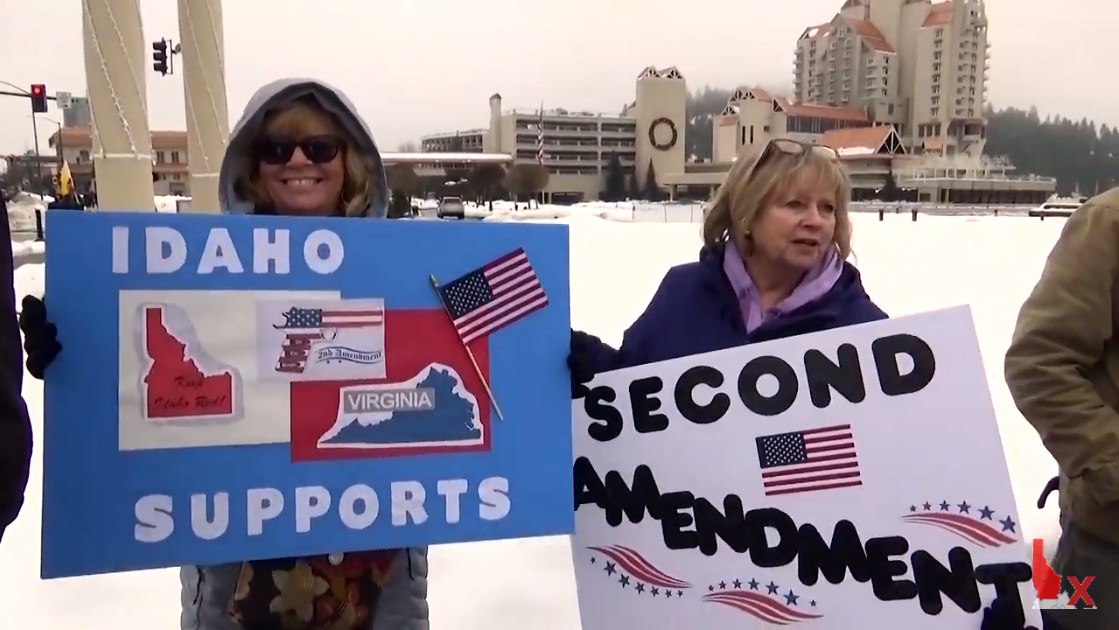 2nd Amendment Rally for Virginia in North Idaho
By Casey Whalen
Parts 1 and 2: Great turn out, there were about 250-ish souls showed up in support of the rule of law, supporting of our brothers and sisters in Virginia.
Part 1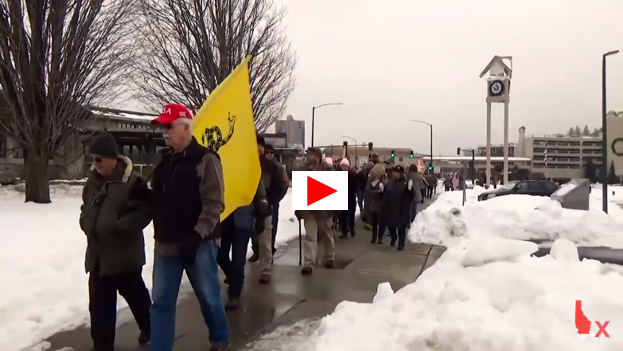 Part 2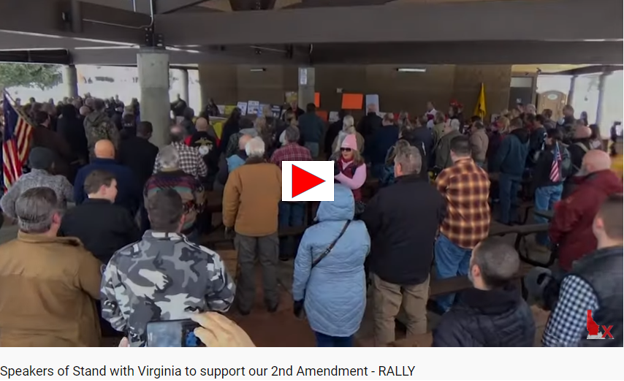 One reason why Idaho is a champ for the 2nd Amendment: S1332 – FEDERAL FIREARM, MAGAZINE AND REGISTER BAN ENFORCEMENT ACT – Adds to existing law to provide legislative intent; to provide certain prohibited acts regarding firearms by public employees and officers of governmental entities, to provide penalties and to establish that certain laws are unenforceable in Idaho by state and local government officials, agents or employees. –
https://legislature.idaho.gov/session… Idaho State Constitution Art 1, Sec 11 interferes with the 2nd Amendment of the national constitution as it is supreme & infringes on the 2nd Amendment by forcing conditions on concealed carry –
https://legislature.idaho.gov/statute… Drag Queen Story Hour playlist Spokane, WA (June 15 & 22, 2019) –
https://www.youtube.com/playlist?list… Public Record Board Coeur d'Alene, Idaho & Spokane, Washington
https://northidahoexposed.wordpress.com/ Please consider a small donation, we have a lot to do, this channel is de-monetized: Casey Whalen PO BOX 3041 Coeur d'Alene, Idaho 83816
N.I.E. on other platforms: twitter: @PaulDropRevere https://www.bitchute.com/channel/Jm5e… https://www.youtube.com/c/northidahoe…
Join our local group fighting AGENDA 21 in Coeur d'Alene, Idaho: https://www.facebook.com/groups/cda2030 Copyright Disclaimer Under Section 107 of the Copyright Act 1976, allowance is made for "fair use" for purposes such as criticism, comment, news reporting, teaching, scholarship, and research. Fair use is a use permitted by copyright statute that might otherwise be infringing. Non-profit, educational or personal use tips the balance in favor of fair use.
Music in this video
Song: God Bless The U.S.A.;  Artist –  Lee Greenwood; Writers –  Lee Greenwood
Licensed to YouTube by UMG (on behalf of MCA Nashville); LatinAutor, UNIAO BRASILEIRA DE EDITORAS DE MUSICA – UBEM, UMPG Publishing, CMRRA, and 8 Music Rights Societies
Casey Whalen is a freelance journalist for his You Tube site North Idaho Exposed
northidahoexposed@protonmail.com
From: North Idaho Exposed