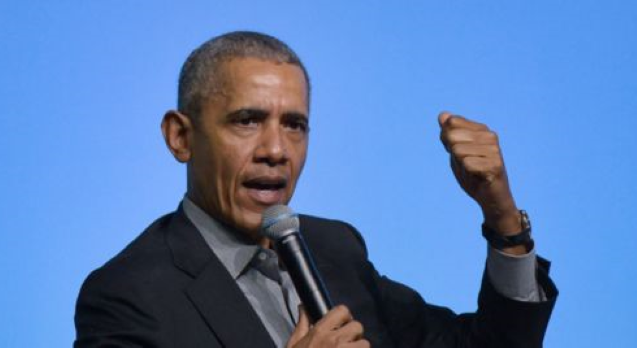 Obama Behind Northam's Anti-Gun 'Emergency,' Says Virginia State Police Officer 
 By InfoWars
Virginia Gov. Northam's anti-gun "emergency" was orchestrated by former President Obama, according to this Virginia State police officer: Obama does have a history of muscling into state and local-level issues.
Case in point, the former president created a "Task Force on 21st Century Policing" back in 2014 which was intended to place more federal control over local police.
"Just weeks after the report [on the task force] was released, the administration unveiled a list of six U.S. cities targeted to serve as 'pilot sites' to develop and deploy federal guidance for local police — all of it supposedly to create 'better procedures, reduce racial bias, and regain citizens' trust,'" reported The New American. "The plan, officially dubbed the 'National Initiative for Building Community Trust and Justice,' will use U.S. taxpayer dollars to deploy 'experts' and 'researchers' charged with training officers to act in a manner that the DOJ deems just — in essence doing the bidding of the Obama administration."
And, during the Clinton administration, a survey was given to U.S. Marines at the 29 Palms Marine Corps base in California which asked if they would "fire upon U.S. citizens who refuse or resist confiscation of firearms banned by the United States government."
It was later reported that, during the Obama administration, top military officials were given a litmus test asking them if they would fire on US citizens or not.
"Going back to the beginning of this administration, I've had friends within the community talking about how they were brought in and questioned with people from more towards the top side and the questioning… where it was pointing was do you feel comfortable disarming American citizens," former Navy SEAL Ben Smith said.
Gov. Ralph Northam, D-Va., declared a state of emergency Wednesday and said he is temporarily banning individuals from carrying firearms and other weapons on Capitol grounds ahead of a scheduled gun rally for fear of a repeat of the violence law enforcement was ill-prepared to deal with at another rally in Charlottesville more than two years ago.
Northam said at a press conference Wednesday that the decision is based on "credible intelligence" from "mainstream channels, both offline and online, such as alternative dark web channels used by violent groups and white nationalists from outside Virginia," which law enforcement says have "malicious plans" that include storming the state Capitol building and stirring up violence at Monday's rally.
"This includes out of state militia groups and hate groups planning to travel from across the country to disrupt our democratic process with acts of violence," Northam said. "They're not coming to peacefully protest. They're coming to intimidate and cause harm."
Northam stressed that the threats and "violent rhetoric" bear resemblance to those seen prior to the Unite the Right rally in Charlottesville that left one dead and dozens more injured in 2017.
"No one wants another incident like the one we saw in Charlottesville," Northam said. "We will not allow that mayhem and violence to happen here."
Northam said law enforcement officials — including state police, capitol police, officers from the Richmond Police Department and other first responders — were working together to ensure the safety of Monday's rally, which is expected to draw as many as 100,000 supporters, event organizers told police.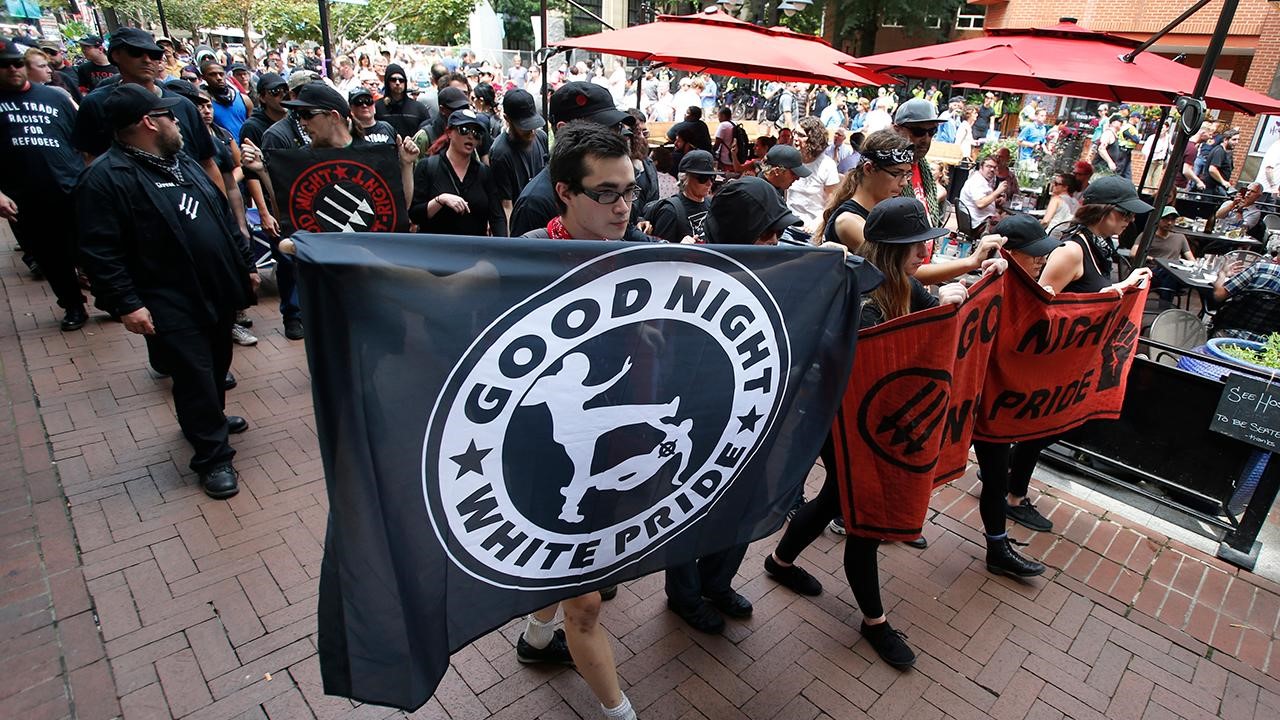 The event, called "Lobby Day," was organized by the Virginia Citizens Defense League, a pro-Second Amendment nonprofit, in protest of Democratic-backed legislation to tighten state gun laws.
"I believe them when they say this is a peaceful event — that's what democracy is," Northam said. "Unfortunately, they have unleashed something much larger, something they may not be able to control."
The governor said the state of emergency would be lifted on Tuesday after the rally, and that weapons — including sticks and bats, chains and projectiles and firearms — are all prohibited on Capitol grounds.
"It makes no sense to ban every other weapon but allow firearms when intelligence shows a threat of armed militia groups storming our capitol," Northam said.
He called on the event organizers to "disavow anyone who wishes to use Monday's rally to advance a violent agenda."
"I call on them to discourage people from other states from coming to Virginia with violent intent," Northam added. "Hate intimidation and violence have no place here."
Virginia Gov. Ralph Northam on Wednesday said he would ban all firearms and other weapons around the state capitol building this weekend, ahead of a major gun-rights demonstration expected to draw thousands of people.
Northam, who is leading the push for stronger gun laws in his state, said he wants to avoid a repeat of violence that erupted at a 2017 white supremacist rally in Charlottesville, when a march by white nationalists erupted and led to the death of a counterprotester.
Gun-rights advocates, including militia groups and ultraconservative activists, are planning a "Lobby Day" rally on Monday, seeking to block gun control legislation backed by Northam, a Democrat, whose party recently won majorities in both chambers of the state legislature.
"We're seeing threats of violence. We're seeing threats of armed confrontation and assault on our capitol," Northam said. "These are considered credible, serious threats from our law enforcement agencies."
Several measures – including universal background checks and "red flag" laws – that would toughen gun laws in the state are quickly making their way through the Senate and House, and could be passed before the end of the month.
The Virginia Citizens Defense League, which is organizing the rally, hopes that a large turnout by gun-rights proponents, most of whom will be openly carrying weapons as allowed by state law, will persuade lawmakers not to back the measures, according to materials posted online by the group.
"A substantial crowd will be here in Richmond," State Police Superintendent Col. Gary Settle told reporters on Wednesday. "We're talking several thousands of people."
Everyone attending Monday's rally will be required to enter through a security checkpoint, authorities said.
Last week, Virginia lawmakers approved a new gun policy prohibiting firearms inside the Capitol and a nearby office building. But they did not extend the ban to Capitol Square, the public space outside that includes monuments to prominent Virginians and the Virginia Civil Rights Memorial.
From InfoWars