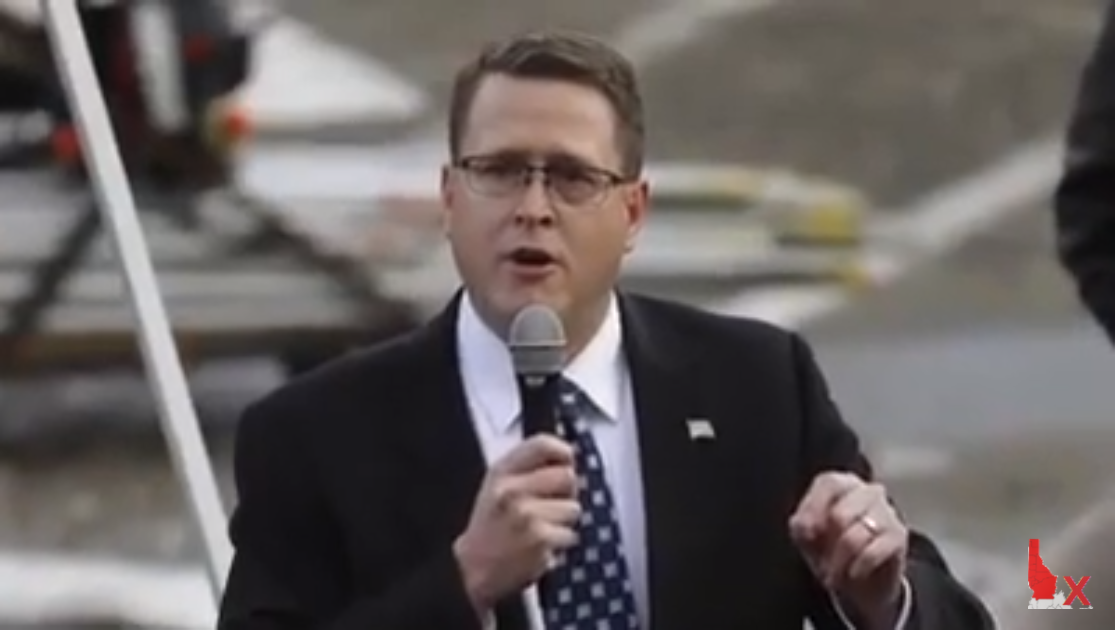 Ammon Bundy refutes the bias report attacking WA Representative Matt Shea
By Casey Whalen
Ammon Bundy refutes the bias report recently published accusing WA Representative Matt Shea and other elected representatives of Domestic Terrorism.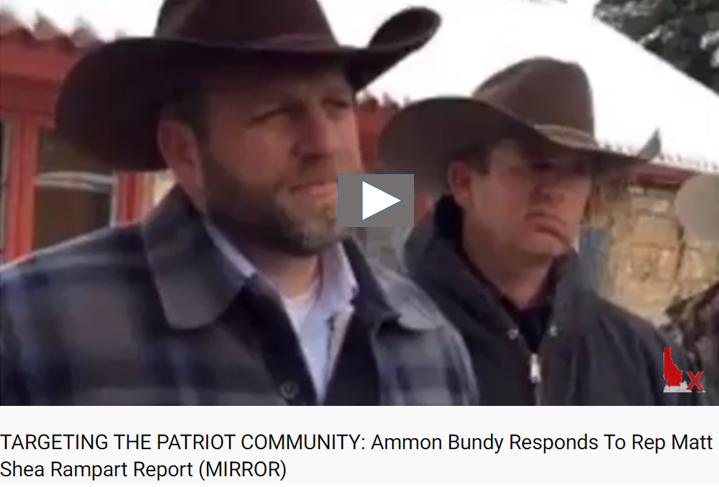 "The bureaucrats, like the Republican Caucus and the Washington Police Guild, are seeking to take the people's power for themselves. Matt Shea has stood in their way for many years. Now they lie and seek to destroy him as the people's representative." ~Ammon Bundy
Bundy News & Freedom Watchers (Facebook)
https://www.facebook.com/watch/politi…
Rampart Report (demonizing Christianity & patriot community): https://crosscut.com/sites/default/fi…
Tell the Rampart Group what you think: http://rampartgroup.com/rampart-team-…
Lame stream media: https://www.spokesman.com/stories/201…
Public Record Board Coeur d'Alene, Idaho & Spokane, Washington
Please consider a small donation, we have a lot to do, this channel is de-monetized:
Casey Whalen
PO BOX 3041
Coeur d'Alene, Idaho  83816
N.I.E. on other platforms:
twitter: @PaulDropRevere
https://www.bitchute.com/channel/Jm5e…
https://d.tube/#!/c/disgruntledgi
https://www.youtube.com/c/northidahoe…
Join our local group fighting AGENDA 21 in Coeur d'Alene, Idaho: https://www.facebook.com/groups/cda2030
North Idaho & Spokane Public Records Board (please read):
Copyright Disclaimer Under Section 107 of the Copyright Act 1976, allowance is made for "fair use" for purposes such as criticism, comment, news reporting, teaching, scholarship, and research. Fair use is a use permitted by copyright statute that might otherwise be infringing. Non-profit, educational or personal use tips the balance in favor of fair use.
Casey Whalen is a freelance journalist for his You Tube site North Idaho Exposed
northidahoexposed@protonmail.com
From: North Idaho Exposed