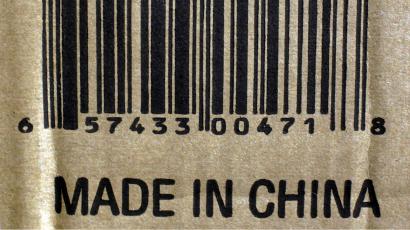 Amazon now harming Americans by allowing Chinese manufacturers to sell harmful and mislabeled products to US consumers
By JD Heyes
China's success, which has been decades in the making, may have propelled it to the world's second-largest economy, but increasingly it's becoming clear Beijing's on a roll in large part because American companies have appeased the Communist government.
And generally always in a way that either harms Americans or the U.S. economy.
An extensive investigation by The Wall Street Journal found that Amazon's catering to China is endangering American consumers in ways that would land U.S. manufactures and companies in very deep legal trouble — the kind that leads to arrests and convictions.
The paper noted:
It looked like Amazon.com Inc.'s years-long quest to build a shopping business in China was a bust in July when it folded a big part of its local business.
In fact, Amazon's China business is bigger than ever. That is because it has aggressively recruited Chinese manufacturers and merchants to sell to consumers outside the country. And these sellers, in turn, represent a high proportion of problem listings found on the site, according to a Wall Street Journal investigation.
Between May and August, the paper uncovered 10,870 items for sale through Amazon "that have been declared unsafe by federal agencies, are deceptively labeled, lacked federally-required warnings, or are banned by federal regulators."
After the paper's initial report was published, Amazon officials said the company went through the listings and removed some of them.
However, of 1,934 sellers whose addresses could be learned, some 54 percent were based in China. Also, the e-tailer behemoth's Chinese outreach efforts "is one reason why its platform increasingly resembles an unruly online flea market," WSJ reported.
"It's a good deal!"
That's because a new product is uploaded to the Amazon platform from China ever 1/50th of a second, based on slides that were shown to a conference last December in the industrial port city of Ningbo.
In other words, the Chinese are taking full advantage of the Amazon platform — and American consumers — in defiance of U.S. law and product regulations. (Related: CEO: POTUS Trump's tariffs like 'gun to the head' of China, forcing Beijing to negotiate or suffer MASSIVE recession and unrest.)
What's more, Chinese manufacturers are doing so at a profit, but at the expense of middlemen who sell products on Amazon's third-party platform. That is leading some U.S. sellers to conclude that soon they will be cut out of the loop entirely.
Tony Sagar, the owner of the Ontario-based Down Under Bedding, told the WSJ he began seeing the 'China effect' way back in 2015.
His company had been selling goose-down duvets on Amazon since 2014, which go for about $699 for a queen-size version today.
But then Chinese competitors began showing up on the Amazon platform, and began selling goose-down duvets for one-sixth the price. So Sagar bought one of them, cut it open, and inside discovered inexpensive duck down.
The WSJ bought the exact same Chinese-made duvet which advertises "100% Fill With Goose Down" and had the product tested. The results: The same as Sagar's results a few years ago.
"They're claiming they're selling a $500-$700 duvet based false specifications, so people say, '$120, it's a good deal!'" he told the paper. "Amazon is making a direct push for these factories in China."
This is just the latest example
In response to the WSJ reporting, Amazon essentially downplayed how widespread the problem really is.
"Bad actors make up a tiny fraction of activity in our store and, like honest sellers, can come from every corner of the world. Regardless of where they are based, we work hard to stop bad actors before they can impact the shopping or selling experience in our store," said a spokesman.
The e-tail behemoth also said it took enforcement action against the seller of the cheaply made duvets and that the Chinese company's products were no longer being sold on the platform.
But Sagar's findings are, by far, not the only ones involving faulty Chinese products and dubious claims.
"Among the 10,000 most-reviewed accounts on Amazon's U.S. site whose locations could be determined in October, about 38% were in China, Marketplace Pulse calculates, compared with 25% three years ago," the Journal reported.
Amazon officials downplayed that figure as well, claiming that it "is a significant exaggeration of the real percentage of the top ten thousand," adding that the methodology used by the WSJ was flawed. Marketplace Pulse, however, stood by its analysis.
Amazon has been engaged in an outreach program with Chinese manufacturers since 2013, the paper noted, so it's not surprising to see the efforts paying off. What is surprising is that Amazon appears to have done very little to identify and remove faulty Chinese products from its platform, despite the potential harm some of them could do to American consumers. Worse, it's nearly impossible to hold Chinese manufacturers accountable.
It's just the latest example of an American corporation essentially selling its soul to China in exchange for access to hundreds of millions more adult customers.
Capitalism is great and it's the best economic model going. But like everything else that's great about America, it requires scrupulous, principled people to work properly.
Sources include:
From natualnews.com