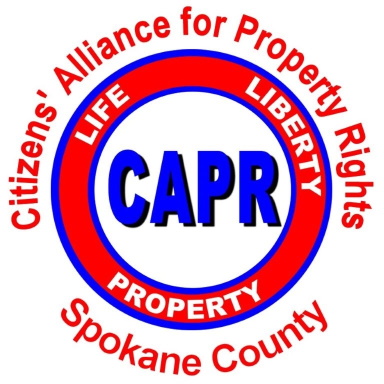 Statewide Septic System Reg. changes coming up! Comments due this Thursday 11/14/19
Press Release
On Monday, November 18th, the Washington State Board of Health will hear a report about new proposed Rules for WAC (Washington Administrative Code) 246-272A, THE Rule for septic systems … all 169 pages. COOMWA has participated in meetings for over a year to review, comment and recommend changes.  But we have been overruled in most cases by both the government agencies and the septic service industry.  Now is your time to voice concern!
Find the Rules with recommended revisions at Community and Environment Wastewater Management Rules and Regulations Onsite Rule.   Scroll down to Draft Rules with Changes Shown, click! You will see the 169 page document, including recommended changes in red.
Here are some issues that we want to fight FOR and AGAINST.  Please use this information to send comments to the Washington State Board of Health () before noon, Thursday, November 14WSBoH@sboh.wa.govth.
COOMWA is for:
All scientific claims must include peer review references as promised by the Revision staff.
A full accounting of costs to OSS owners of recommended changes as promised by the Revision staff.
Section #0010 Definitions. New terms for Malfunction, Minor Repair, and Remediation are beneficial to owners, offering more ways to repair without permitting or repair before replacement.
Section #0200 Permit Requirements.   This allows for more "Minor Repairs" to be done without permit. Though many counties add on their own Codes to restrict such practices.  It is good to have the State Rules make this statement.
COOMWA is against:
Section #0010 Definitions "Unpermitted Sewage Discharge" is scary and will be used to kick people off their property.  That issue comes up later in Section #0280.
Section #0015 Local Regulations.   The 12 counties around Puget Sound are required to submit Operations and Management Plans (O&M) to the State.  New Rules would have that apply throughout the State.  Of course it will cost counties to comply. Counties will re-coup those costs by assessing fees on OSS owners. The DoH downplays the time and effort involved, promising to make the process painless.  We are opposed!
Section #0015(7)(d) Property Transfer Inspection. When you sell your property, a long list of new requirements.  This punishes OSS owners far beyond demands on homeowners served by sewers.  They are not required to provide the inspections and assurances placed on OSS owners. Realtors and owners beware!
Section #0320 Developments, subdivisions, and minimum land area requirements….  Another topic full of problems.  DoH presents this as applying to new developments as if those are all huge corporate entities. But it is anyone trying to subdivide land.   The new Table X demands increases of land for drain fields and secondary drain areas.  It also introduces "Nitrates" as a measurable substance to restrict OSS.  Measurements are at the cost of the "developer". Even in areas without a Nitrate problem, measurements must be reported. Much like a carbon-footprint, Nitrates can be mitigated by area around the property, but not the property itself.   This is being pushed by Dept of Ecology and flies in the face of EPA studies that have been in question.  Maybe this is where you can get Ag people on your side.  They have carried the weight of the Nitrate boogie man.
COOMWA will continue to fight for septic system owners!  Please email by November 14th, voicing your concerns.  As always, feel free to contact me for additional information.
Betsy Howe, Founder
COOMWA
253-569-9833
**********
Sen. Mark Schoesler weighs in on some of the just completed 2019 election results!!
Dear Friends,                                                               November 8, 2019
Legislators have to be careful about referring to elections in their official communications, like this commentary, but now that the general-election voting is over for this year I'll make a few observations, starting with a big thank you to our nation's veterans as the holiday to honor their service is at hand. By protecting our country they have protected our rights and freedoms, including the right to vote.
Initiative 976: The hard-working taxpayers don't get many opportunities to reduce their tax bills, so it is no surprise that I-976 passed quite easily, including in two of the three counties where people saw their car-tab costs double or triple because of Sound Transit. It's more of a surprise (or disappointment) that government leaders in King County didn't even wait 24 hours before announcing their intent to challenge the initiative in court.
Referendum 88: The Legislature could and should have sent Initiative 1000 directly to the ballot for the voters to decide. After all, I-1000 would have undone the civil rights law created by the people in 1998, through I-200. In the end, the voters still got to have their say through R-88, and it appears the 21-year-old law will stay in place.
Advisory votes on new taxes: The voters finally got their chance to weigh in on the majority party's Taxapalooza, and gave the thumbs-down to 9 of the 12 taxes enacted during the 2019 session. For 5 of of those 9, the opposition was still at a supermajority level (60%) as of this morning. These advisory votes are not binding, meaning the Legislature may ignore the results but the message they send should be unmistakable to the majority legislators who will push for a state income tax, an energy tax and maybe more in 2020.
Because we expect the Democrat majority in the Legislature to make another try at a state income tax in 2020, the overwhelming vote in Spokane to prohibit a local income tax is timely. At a minimum, Spokane residents shouldn't have to worry about their city council doing to them what Seattle's council did (although that tax was struck down by a judge; Seattle's appeal of the decision is headed to the state Supreme Court). Click here for details about the Spokane vote. Imagine if voters across our state had the same opportunity to protect themselves!