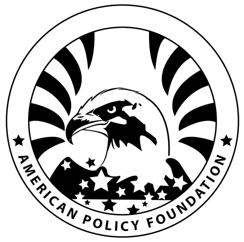 Important Update from Tom DeWeese
"It does not take a majority to prevail. But rather an irate, tireless minority keen to set brushfires of Freedom in the minds of men."
Sam Adams
Dear Friend,
Saving America is not a 9 to 5 job!
I believe that and I live it. To win we need motivated patriots armed with the information, tools and the motivation to fight. My goal has been to provide all three.
That's why this year I've barnstormed the nation in a non-stop crusade to alert and rally Americans to stand up to protect property rights.
I've enlightened them to the source and purpose behind the massive government corruption in their own communities. I've graphically shown why their elected officials simply ignore and shut them down in public meetings. And I've shown them how to combat it.
In just this year alone, I've brought the facts about Agenda 21 and the threat of the Green New Deal to Virginia, Michigan, South Carolina, Minnesota, Texas, Pennsylvania, and Massachusetts.
I've made several trips to the west coast, especially to Idaho and the state of Washington, where I've been able to meet and teach a good number of local and state activists how to take direct action to take control of the debate against Sustainable Development policies being pushed in their local governments.
In California I was able to meet with Landlords and alert them to these policies they are facing. I revealed to them how and why they are the targets of Smart Growth policies designed to put them out of business.
Two trips to Louisiana have brought on incredible results. On the first visit I addressed over 400 concerned citizens as they looked for ways to stop the Caddo Lake National Heritage Area, which would have destroyed property rights and local government control. We were able to create such a strong opposition that the Congressmen who had proposed it quickly withdrew the bill. This was the third National Heritage Area we have stopped.
Friend, please help me continue to lead the fight to protect private property rights!
Now, one of the leaders I worked with in that fight, Danny McCormick, has just been elected to the state legislature.
My second trip to the state allowed me to address some 100 local activists to teach them more tactics for opposition to many other policies they face.
In Nebraska, I was able to do a telephone conference call with an entire city council and the mayor. It was a very positive discussion and, from the questions they asked, I think it really helped them to understand the true threat of Agenda 21/Sustainable policies.
In Arizona, I joined with major activist leaders to teach and network with other activists from across the country. We taught each other new tactics and we opened communication to share ideas. It's how a movement is created.
Most recently I've launched a new campaign to help save our American beef industry from the grasp of radical World Wildlife Fund (WWF). I have met with desperate cattlemen in New Mexico, Oklahoma, and Colorado where they are seeking answers and ideas to fight back. I told them they have to get their message to consumers that will help them build opposition to the Sustainable scare tactics that are destroying independent cattlemen.
And that's not all.
Earlier this year I traveled to Wisconsin to address the leadership of the Constitution Party. I asked them if they wanted to be a majority party. They answered with a resounding YES!
Then I told them they needed to focus on local elections and demand protection of property rights. I received and incredible response. I'm hoping that I helped to set their campaign agenda for upcoming elections.
Throughout all of this I have been doing nearly non-stop radio interviews. I average about three per week in a mix of local and national programs. Recently in Idaho I did seven interviews in two days!
And in the middle of it all I was able to produce a new book, Sustainable, the War on Free Enterprise, Private Property and Individuals. I wrote it to be a hand book to teach activists the history, reveal the players and the programs to beware, and provide ideas for fighting back. And it's become a best seller on Amazon. Many people are buying multiple copies and giving them to their elected officials.
Incredibly, my articles and interviews are giving us an international reach. An activist in Denmark has managed to get a copy of my book Sustainable to every mayor in the nation, plus a copy was hand delivered to the Prime Minister. I am now working with activists in Brazil, and an elected official in Australia. And I just returned from Canada where I am working with dedicated property rights activists to create an International Property Rights Association.
My tiny little organization, American Policy Center, has become a major force because we never say "we can't." We keep going no matter what. Just like Sam Adams said, we just need a tireless minority to set brush fires of freedom in the minds of men!
That's what my organization does. We provide solutions, ideas, and hope for those willing to fight.
And very soon, in the coming new year, I am going to launch an incredible new tool for activists. I believe this will be the most powerful weapon to stop the growth and corruption of our local governments that has ever been launched. It's taken many months to pull it together – but it's almost ready.
My mission is to get it into the hands of every activist in the nation.    
People sometimes ask me why I fight so hard. Non-stop travel, constant writing, and appearances can take a big toll out of your life – and I'm no spring chicken. I do get tired. Sometimes I get discouraged.
But I love my country. I demand to live in freedom. And we are living in the greatest crisis to it than any other time in our nation's history. I simply have no choice but to keep fighting.
And we are winning some battles. And more join us every day.
It may seem overwhelming. We are facing powerful forces. But I believe that if we direct our fight to the local level we can turn the battle around. If we can preserve property rights – our homes in our community – then we can preserve freedom as a nation.
Congress is in gridlock over this impeachment outrage. Nothing is going to  happen there. However, by fighting on the local level we can take control of the city councils, county commissions, mayors offices, governors offices, and state legislatures. Then it won't matter what the feds do.
That's why, along with our new plan, I am planning to create training programs for activists, recruit lawyers to our cause, and begin training sessions for state legislators, and city and county officials who are with us on these issues. This way we can start our own insurgency inside government!
That's how you win – by taking direct action. Control the debate!
All of this is exciting news. People are ready to take action. And my organization is ready to lead it.
But there is just one problem.
In spite of all of this activity, I am so very limited in what I can do because or funds are so very tight. We continue to fight! We are here every day. We are achieving incredible things on a shoestring. That limits us. It keeps us from reaching audiences and leaders we need to inform. It forces us to be very cautious.
We face an enemy that is massively funded. They have billions of dollars.
I don't need billions to beat them. I've learned to fight with next to nothing. But that simply allows us to exist – not to win as we should be.
We can beat them. We can stop Agenda 21 and all of its globalist power grabs. People are waking up to the threat.
But I simply need more funds to do it.
Will you help me now, perhaps with a little extra than your have given before?
As you probably are aware, donations to the American Policy Center are not tax deductible because APC is a 501(c)4 non-profit. That's because APC is able to fight for or against legislation and pressure congress. 
However, today you can now make your donation to the American Policy Foundation, APC's sister organization. APF is a 501(c)3 educational nonprofit and donations are 100% tax deductible for you.
Friend, please help me continue to lead the fight to protect private property rights!
So, with that in mind, will you help me make launch the most successful battle yet waged against the powerful forces of the radical green/sustainable movement, reduce their power an influence on elected officials, and send them packing??
We can do it. Your donation of $25, $50 or even $100 or more, will make a huge difference in our fight.
I want to win. I want to stop these forces of tyranny and restore our liberty.
Please join me. Let's spread some brush fires and prove Sam Adams was right!