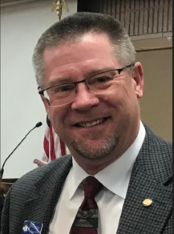 Tim Kastning Announces Candidacy for Idaho House of Representatives
Press Release
Tim Kastning has announced his candidacy for the Idaho State House of Representatives for District 2, seat 2B.
Kastning was a business owner for 34 years and the owner and founder of Grace Tree Service, Inc. in Hayden. After selling his business in 2015, Kastning became interested in the political process and decided to get involved to see if he could make a difference.  He was appointed by the Kootenai County Republican Central Committee (KCRCC) as a precinct committeeman and later was re-elected twice.  In 2018 he was elected by his committeeman peers in legislative district two to serve as the chairman.  Kastning worked tirelessly to get his legislative district two candidates elected.
He served on the campaign to elect Congressman Russ Fulcher and prior to the general election of 2018, helped Lt. Governor Janice McGeachin get elected by serving as her northern Idaho campaign manager. Presently, Kastning serves as the Region 1 Director for Congressman Russ Fulcher in Coeur d'Alene.
"It has been a tremendous experience to serve as Congressman Fulcher's Regional director," Kastning states.   "The things I have learned in the last nine months about how to serve people in the realm of government will help me better serve in the Legislature. I am looking forward to serving the people of Kootenai County as a State Representative."
Other experience that Kastning brings to the table will help him serve effectively in the Legislature includes  four years in the Air Force with three of those years based at Mt. Home AFB as well as those in the tree care industry.  The tree care industry benefited from his service on many industry association committees & municipal arboricultural committees.
A desire to serve and give to his community allowed him to serve on many boards and committees, and he contributed financially to local fundraisers through his business.
Tim Kastning is a worthy candidate who vows to follow US Constitution and Idaho State Constitution law as well as the GOP Platform that conforms to both so well.  There is much good work to be done and he needs your support for the Idaho State Legislature in this coming primary election on May, 19th.
Kastning has lived in Kootenai County for 27 years. He has been married to his wife Karen for 33 years and has eight children from ages 17-31 and two grandchildren.