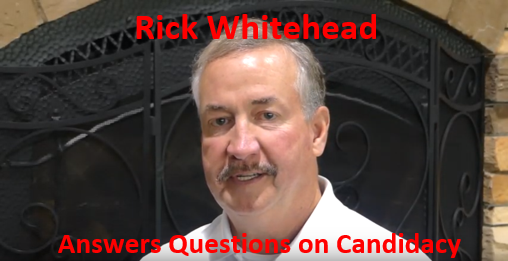 Interview with Kootenai County Sheriff Candidate Richard Whitehead
 By Casey Whalen
The first candidate to announce running for office of Sheriff in Kootenai County was Richard 'Rick' Whitehead, in March of 2018. Since that time the race has grown to 5 candidates.  Married with 3 children he is semi-retired and currently operates a training company traveling a good portion of the year teaching law enforcement and civilian public safety, as well as a technique called deception detection.
Growing up in the Missouri Ozarks Whitehead joined the army and served in the military police before moving to Houston, Texas where he was a policeman for five years. He then moved to Austin, Texas where he was promoted to Captain, serving the city 25 years before retiring.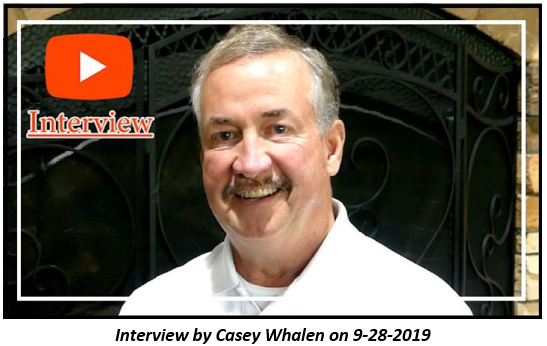 Currently the Idaho Department of Corrections is interested in building a 130 bed prison re-entry center in Kootenai County. This candidate for sheriff is not in favor of such an endeavor.
Whitehead stated: "Job growth is less than one percent here, actually .07% and the theory of the prison re-entry center is, you have them ready to be released from prison. So you have housing and you have a job."
" Well, most of the jobs they get are not going to be high paying jobs and there's not a lot of them in the first place because there's not job growth here, like there is housing."
"But then the housing is very expensive."
"So just on those 2 factors alone it's not a good place because, they're not going to find a job and they can't afford the housing if they have the job."
"So their plan falls apart right there."
Rick Whitehead is for upholding and defending his sworn oath to the Constitution, defending the rights of the citizens and promoting property owners' freedoms.
On the topic of how to address current issues of the Kootenai County Sheriff Department the candidate plans to address morale, ensure transparency & communication with the community.
Website: Sheriff Richard Whitehead for Kootenai County Sheriff
Casey Whalen is a freelance journalist for his You Tube site North Idaho Exposed.                                                                                                                  
Video by Casey Whalen                                                                                            
northidahoexposed@protonmail.com
From: North Idaho Exposed