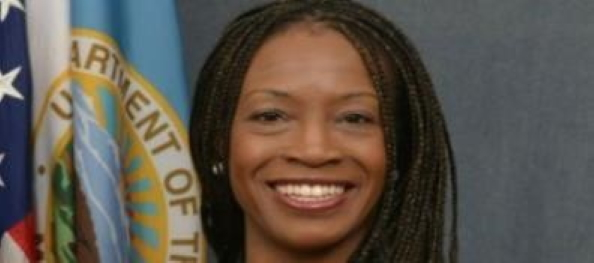 Aurelia Skipwith – The New Face of U.S. Fish and Wildlife
By Steve Busch
During Aurelia Skipwith's confirmation hearing before the Senate Committee on Environment and Public Works, (Sept. 11, 2019), Ms. Skipwith was asked how her faith would affect her job if she were to be confirmed as the newly appointed head of the U.S. Fish and Wildlife Service. The question obviously caught Skipwith off guard as she struggled briefly to come up with an answer.  After all, how many folks who have applied for any type of government job, or any other secular job for that matter, have been questioned about their personal religious views during the interview process?  I bet not very many.
Skipwith just happens to be a conservative Christian black woman who was raised in a strong Christian home. In her current role as the USFWS deputy assistant secretary, she has shown the ability to withstand intense criticism and slanderous attacks from the radical environmental lobby.  Obviously, Skipwith is no shrinking violet.  The following is Skipwith's verbatim exchange with one of the ten Senators on the committee who opposed her confirmation, the Democrat Senator from Delaware, Tom Carper.
Sen. Carper- "How does your faith guide you in your approach, um, in serving in this capacity?"
Skipwith- "My faith?  My faith has guided me from an early age. And that was instilled in me from…"
Sen. Carper- (interrupting) "No, with respect to this job."
Skipwith- "This job?"
Sen. Carper- "This job, Fish and Wildlife Service. How would it guide you?"
Skipwith- "My conscience?"
Sen. Carper- "Your faith."
Skipwith –  "My faith is about knowing that the decisions I make, that's how I base them on, including my background and education in science and the law.  And so, I ask every day for God's guidance, because it's a huge role. There's a lot that goes into it. Working with the great people of the Service to insure that that mission is complete includes having faith to get that done."
Sen. Carper-  "Yeah. I, we, sometimes talk in our committee about this amazing planet God has given us. And we have a moral responsibility to protect the people, and the plants and animals that are here.  Few agencies in the government have touched, or hold that responsibility more than the Fish and Wildlife Service.  And I would just say, as a person of faith talking to another person of faith, that you will be guided by that as well.
Skipwith- (muted) "Yes I would."
Earlier in the confirmation process, Sen. Barrasso had this telling exchange with Skipwith regarding the status of wolves and grizzly bears:
Sen. Barrasso – (continuing)…. "It took years to de-list the gray wolf in Wyoming and return it to state management following the full recovery of the species. And as you know, the courts have required the grizzly bear to be RE-LISTED in spite of the efforts of Fish and Wildlife. In your opinion, does it hurt state and local recovery efforts if courts prevent or delay the de-listing of species that Fish and Wildlife clearly says are recovered?
Skipwith – "Senator, thank you very much for that question. The science shows that the grizzly bear and gray wolves are biologically recovered. And to reach that status, it employs working with states, private land owners, and other organizations to reach that goal, and that's truly a success of the Endangered Species Act. Knowing that those species are still "on the list", that ends up directing resources to [continue] work on those species, instead of directing efforts towards work on imperiled species that truly need recovery efforts."
Sen. Barrasso – So when the courts intervene to overturn what you, the agency has done, that's detrimental to the recovery of other species, as well as to the states where those species are?
Skipwith- Yes, Senator.  It does [hurt state and local recovery efforts].
Ms. Skipwith has demonstrated an understanding of the North American Model of Wildlife Conservation and the need to include private land owners in the processes and policy decisions that affect them.  She has been attacked by the left wing environmental lobby for her work in the corporate world, her support of the Trump administration, and her stand on supporting the authority of Federal Wildlife Refuge and National Park managers to manage those areas as they deem prudent.
When it comes to wildlife management practices, Skipwith has advocated using the best available science which includes utilizing all the tools in the toolbox, including predator control when and where necessary, as well as the application of pesticides and herbicides to control invasive or problematic species.
Aurelia Skipwith's credentials are impressive.  Here's how journalist Jorden Voight describes her:
"Skipwith, who has been serving as USFWS deputy assistant secretary, holds degrees from multiple universities, including a bachelor's degree in biology from Howard University, a master's degree in molecular biology from Purdue University and a doctorate from the University of Kentucky's College of Law. While maintaining her educational and professional responsibilities, she was active in Habitat for Humanity and Big Brothers/Big Sisters programs. Skipwith is currently tasked as the Deputy Assistant Secretary for Fish, Wildlife and Parks at the DOI where she and her team are responsible for national park and wildlife refuge land protection and stewardship."
"Hunter-backed conservation groups have shown their support for Skipwith's confirmation over the last several days including the National Rifle Association (NRA). "Aurelia Skipwith is an excellent choice for the director of the U.S. Fish and Wildlife Service," said Jason Ouimet, interim executive director of the NRA's Institute for Legislative Action (ILA). "Skipwith is uniquely qualified for the post and dedicated to wildlife conservation and conserving America's great hunting heritage. I congratulate Aurelia on her renomination."
"Citing support from numerous other groups, the press release concluded, "The American Farm Bureau Federation is very pleased with President Trump's nomination of Aurelia Skipwith for Director of the U.S. Fish and Wildlife Service, said its president Zippy Duvall. "During her time as Deputy Assistant Secretary for Fish, Wildlife, and Parks, Ms. Skipwith has demonstrated her commitment to conservation and respect for just and balanced land use. Her proven leadership will be a valued asset for the Fish and Wildlife Service."    – [Jordan Voigt – July 20, 2019 – "Trump Nominates Aurelia Skipwith to Lead USFWS" ]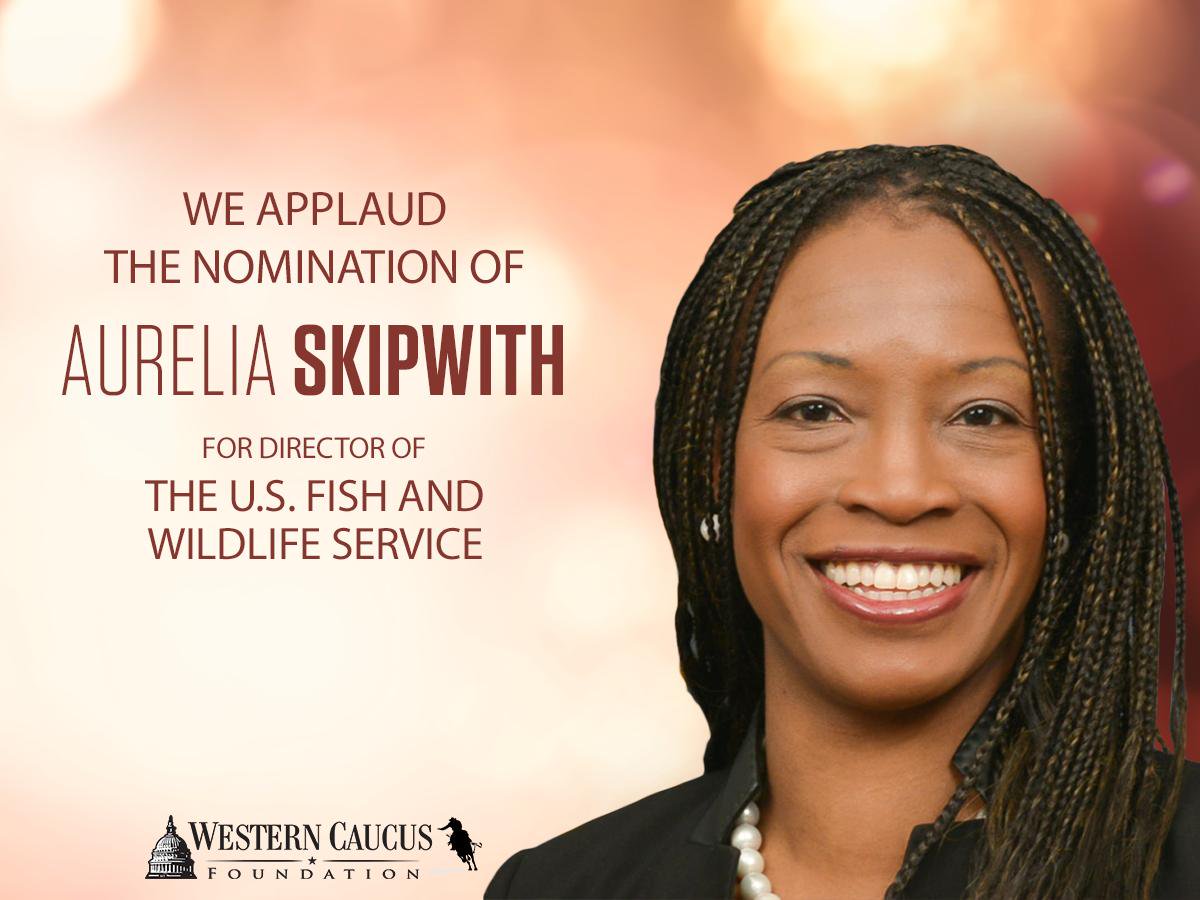 The committee on Environment and Public Works met again late last week and voted to approve Skipwith's confirmation by a narrow, and highly partisan 11 to 10 vote.  Her nomination will now be passed onto the full Senate.  Yes indeed, Aurelia Skipwith will be a breath of fresh air, and I expect her to be a strong committed leader who can hopefully make a difference as the new face of our wayward U.S. Fish and Wildlife Service.
And just a side note, committee member Cory Booker, the same man who has accused President Trump of being a racist on multiple occasions, voted against Skipwith's confirmation.  Skipwith of course, is a Trump nominee.  So who's the racist now?
Published with Permission of oldmanoftheski.com