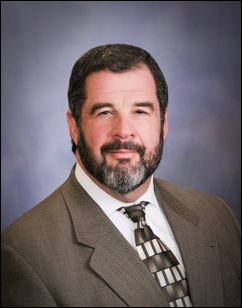 Idaho State Representative John Green announces his candidacy for Kootenai County Sheriff
Press Release:
Rathdrum, Idaho-September 24, 2019 –
Idaho State Representative John Green (R-District 2B), announces today that he is a candidate in the May 2020 Republican Primary Election for the Office of Kootenai County Sheriff.
Since his constituents elected him to the Idaho State legislature, John Green has distinguished himself as an advocate for Smaller Government, Lower Taxes and Individual Responsibility. "I've kept my promise to my constituents and have a 100% record of voting in line with true Conservative Values," Green said. He also says that he will maintain the Republican Ideal of limited government, with unwavering adherence to the Constitution of Idaho and for The United States of America.
"As a Peace Officer, the primary duty of the Sheriff is to protect the life, liberty, and property of ALL people within the jurisdictional limits of this County.  I have a professional resume spanning 42 years that reflects my dedication to the Rule of Law and the protection of my fellow citizens." Green said.
John Green's experience as an elected Idaho State legislator uniquely qualifies him for understanding the entire law-making process and how to administer the laws properly. He says, "I have hands-on experience in every facet of Criminal Justice and Law Enforcement.  My career began at the age of 18 when I attended the Police Academy and has continued for the past 42 years, every step of the way providing me with the knowledge and skills necessary to perform the important public duty of County Sheriff."
John Green holds a Bachelor of Science Degree in Criminal Justice (with Honors) from the University of Houston and a Doctor of Jurisprudence Degree from South Texas College of Law – Houston. He has lived on property owned near Rathdrum, Idaho for 11 years with his wife of 40 years, Elizabeth. They have 4 children and 10 grandchildren, 2 dogs, 2 cats and a yard full of chickens.
For more information:
Web Site: www.electjohngreen.com
Phone: (208) 620-1506
Email: john@electjohngreen.com
Address: P.O. Box 817 Post Falls, ID 83877
Treasurer: Ignatius Epkey
Also On Social Media