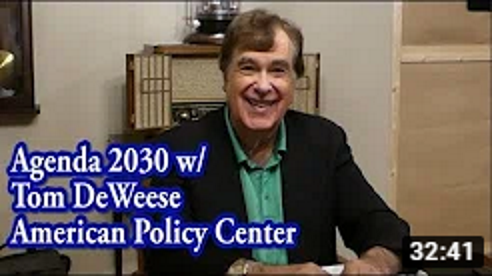 A MUST SEE!!! Eye Opening 32 Min. Interview on Agenda 21/Agenda 2030/Envision w/Tom DeWeese
Video Interview by Casey Whalen
Tom DeWeese is one of the nation's leading advocates of individual liberty, free enterprise, private property rights, personal privacy, back-to-basics education and American sovereignty and independence.  He spoke on Tuesday, September 17th for the John Birch Society at the Coeur d'Alene Best Western Inn.
In this 32 minute video he says Agenda 21/Agenda 2030/Envision is a constantly morphing UN generated program for transitioning American privately owned properties and their citizen owners ultimately into subjugated members of a global government's member state who must follow overwhelming new regulations and laws.
DeWeese stresses the importance of citizens getting involved, researching and challenging these professionally prepared programs that seek to ultimately destroy our Constitutional property rights.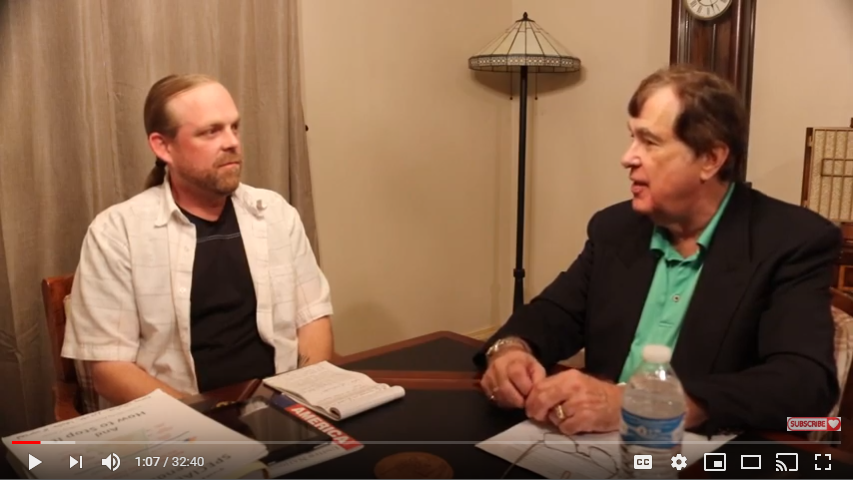 See:  SPECIAL REPORT: The United Nations Is Permanently 'In Town' – What To Look for Where You Live
Casey Whalen is a freelance journalist for his You Tube site North Idaho Exposed.                                                                                                                  
Video by Casey Whalen                                                                                            
northidahoexposed@protonmail.com
From: North Idaho Exposed