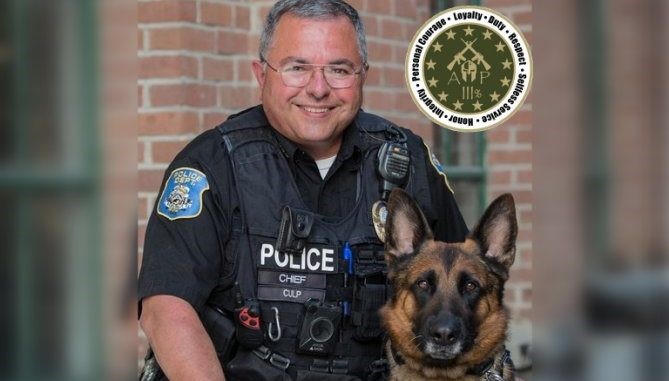 Culp Gains AP3 Endorsement for Governor
PRESS RELEASE:
Washington State American Patriot The III% is throwing its support behind Republican Candidate Loren Culp in the race for Washington's governorship.
Candidate Loren Culp is a U.S. Army veteran, small business owner and current police chief in Republic, WA. He believes in smaller government, lower taxes, individual freedom and liberty and is pro veteran and police. Most importantly he is NOT A POLITICIAN!!
Meeting with Culp's campaign people in Eastern Washington it was clear he had the support of many state leaders in the patriot community and would clearly win most, if not all of Eastern Washington. His campaign platform aligns with the values of the patriot community and every day citizens that love FREEDOM and LIBERTY.
Where Loren Culp stands on the issues:
1639– Unconstitutional
Pro-Life
Vaccine choice- 100% Parent's right to choose
Farmers rights/Land rights- 100% for land owner rights
State income tax- Against
Red Flag Laws- Violates due process and WA constitution section 24
Car Tabs- Too high should be no more than $30
On crime-Punish criminals to the full extent of the law and support police 100%
Homelessness- Fix the Addiction and mental health
To learn more about Loren Culp, and his campaign for Washington State Governor, please visit his website here: Culp for Governor