The UN's cadre of misled youth
By Craig Rucker
The UN is employing a disturbing tactic to push its "sustainability" agenda at its Civil Society Conference in Salt Lake City.
CFACT's undercover reporter is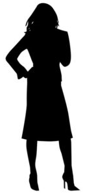 on the ground in Salt Lake City, exposing how the UN heavily indoctrinates young people with talking points, then presents them on stage to regurgitate them.  "Look at the wisdom these young people have come to impart," the rest of us are supposed to conclude.
Disney Channel's Luke Mullen, told us, "I do believe that [school] strikes for the climate are just as important as education. Why should we be studying and preparing for a future that might not come?"  Watch CFACT Undercover's full interview with Luke Mullen at CFACT.org.
Mullen told CFACT that he is following in the wake of poor Greta Thunberg, the young Swedish girl who has been so traumatized by the narrative of impending doom she's been fed, that she walked out of school to become a propaganda poster child.  She's encouraging kids like Luke Mullen to walk out too.  Greta just arrived in New York City on a carbon fiber yacht sponsored by the royal family of Monaco.  That she is protesting fossil fuels on an elite yacht made from oil and propane is lost on her.  She lacks the education and context to know.
Skip learning and just repeat the line's you've been fed — These poor, exploited young people.  Think the mainstream media will expose this shameless trick?  Fear not.  CFACT's on the job.
We interviewed Nicolette Templier, aka "Miss New York Earth USA."  Her answers are simply a regurgitation of UN climate change alarmist talking points on everything from polar ice to polar bears, that fall to pieces when confronted with the facts.  Watch CFACT undercover's full interview at CFACT.org.
The climate and "sustainability" crowd don't like it when the facts are introduced into the UN proceedings one bit.  When the facts that debunk the UN's dangerous agenda show up, the UN's youth cadres drop their smiles and bare their claws.  You may remember CFACT's coverage at UN COP 24 in Poland last fall.  The UN formally authorized an angry mob of left-wing youth to interrupt and shout down the Trump Administration's energy presentation.  Shouting over instead of listening and responding?  How's that for UN "civil society?"
CFACT is tackling this challenge on multiple fronts.  We expose the Green-Left's exploitation of youth.  We inject facts into UN proceedings like the "sustainability" conference in Salt Lake.  We fairly present all sides of these important issues to thousands of young people through our CFACT Collegians program and challenge them  to think for themselves.
Thank you to everyone whose support makes this important work possible.
Facts and education are the antidote to propaganda and ignorance.
From: cfact.org