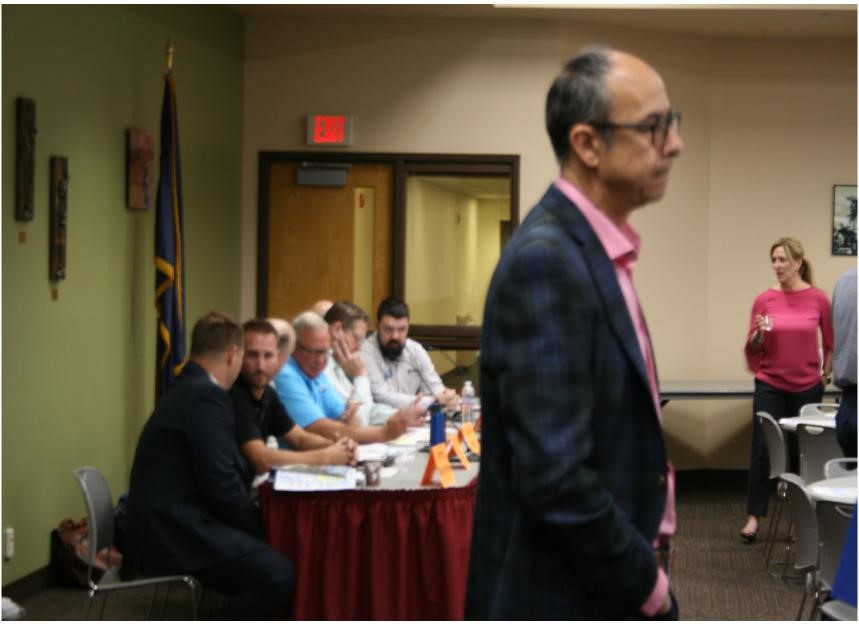 Missing Middle Housing: Implementing Sustainable Development Communities
Foreground: Tony Perez of Opticos Design, Right: Hilary Anderson Community Planner for Coeur d'Alene, Idaho & moderating panel
By Casey Whalen
It was a full house at the North Idaho College Student Union Building for a forum discussing an ongoing problem North Idaho is facing, housing. Tony Perez of Opticos Design gave a presentation on the benefits of how to address this problem in association with CDA2030.
This forum included panelists from the City of Coeur d'Alene, the Coeur d'Alene Association of REALTORS, Habitat for Humanity, North Idaho Building Contractors Association, Coeur d'Alene Chamber of Commerce, bankers and major employers in Coeur d'Alene.
The types of housing offered by Opticos Design are duplex, cottage court, fourplex, multiplex small, multiplex large, courtyard building, townhouse & a livable, workable area stressing the importance of walk able areas and reducing local traffic.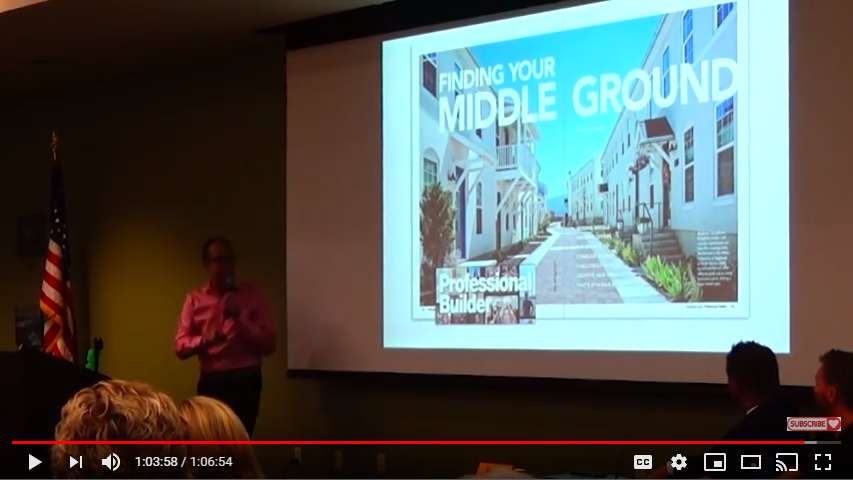 The overall idea is to give the impression that a normal looking single family house may be split into many livable segments depending on the density of the property. This forum also included a workshop to gather data and viewpoints from the attendees to fashion a final consensus. Please watch the video above for more information on this event.
CDA 2030, a 501 (c) 3 non-profit is partnering with consultant firm MIG, Inc based in Portland, OR. The process has been labeled as "Envision." The contract will cost the City of Coeur d'Alene, Idaho $215,000.
MIG & CDA2030 memorandum of understanding (page 122 and read through page 148): https://www.cdaid.org/files/Council/Packets/2019/Packet080619.pdf
Do you know what Agenda 21 is???
Courtesy of Democrats Against Agenda 21