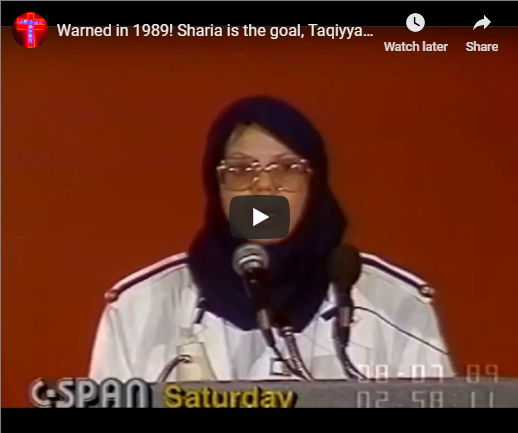 Long Range Process of Making All America Muslim – 1 min. Video
1 minute message from the new congresswoman Michigan, Rep. Rashida Tlaib – SCARY!
Well here it is right from her lips….her plan.  Make ALL America Muslim! Wake up America before it is too late!  Please share this video with everyone.
This is their plan!  This is not a republican or democrat thing, this is a religion thing!