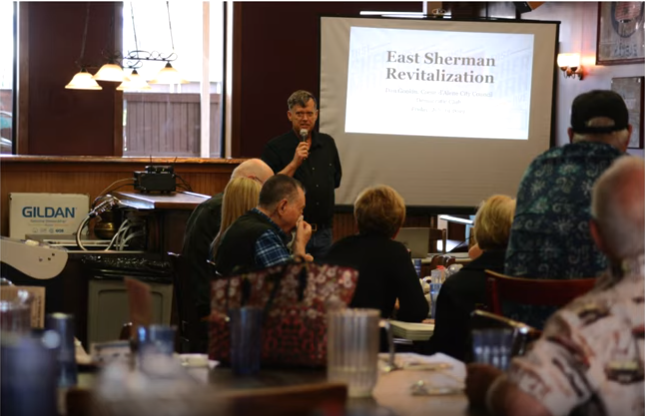 Cd'A Councilman Gookin: Promoting Urban Renewal Districts & Sustainable Development 
July 19, 2019 the monthly Kootenai County Democrats meeting hosted guest speaker Dan Gookin, of Coeur d'Alene City Council and member of the CDA2030 board for sustainable development.
The discussion centered on Envision East Sherman and the plans the city has to make East Sherman Ave more comfortable for citizens to walk, bike and shop.  This includes past projects, such as narrowing East Sherman and adding parking spaces, as well as hosting an annual 'Park(ing) It on Sherman' block party for locals to engage and help decide what they would like implemented in a new feel for Sherman Ave.