A Quick Update from Washington, D.C.
News from Representative Fulcher
I hope you all are having a wonderful month. July is Idaho's birthday month, with Idaho becoming the 43rd state on July 3rd, 1890! We have been working on some very important issues here in Washington, D.C., including securing our southern border, caring for children at the border, funding our military, and protecting the sanctity of life– among others.
In Washington, D.C.
During negotiations for the National Defense Authorization Act (NDAA), I joined Rep. Andy Biggs' amendment to strike Section 1046. This section, put in place by democrats, would prohibit the use of funds for construction of a wall, fence, or other physical barrier along the southern border of the United States. We must secure our border.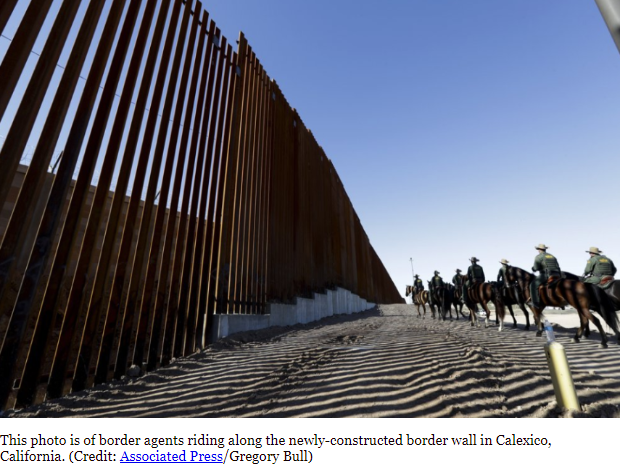 This photo is of border agents riding along the newly-constructed border wall in Calexico, California. (Credit: Associated Press/Gregory Bull)My colleague, Rep. Byrne, introduced a bill to allow parents to receive a dollar for dollar tax credit toward the purchase of tuition, learning materials, sports, music, school programs, remedial courses, tutoring, & more. This legislation will be a big win for families in Idaho, and I am proud to cosponsor.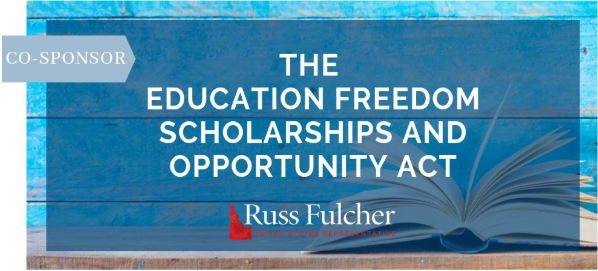 Budding journalist, Johnny Anderson, from Borah High School in Boise stopped by for a quick interview. He's in town for the Washington Journalism and Media Conference as a National Youth Correspondent and representing Idaho well!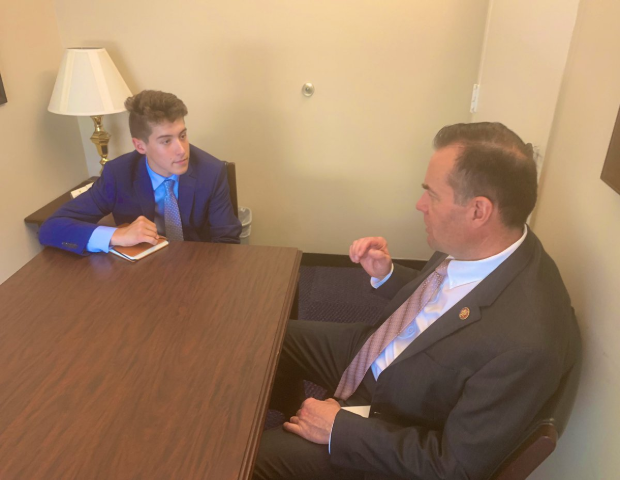 I've heard many of your frustrations with excessive telemarketing calls to your homes and cell phones, even after placing yourself on the 'Do Not Call' List. Many times, this happens because telemarketers use fake numbers to get around the 'Do Not Call' List. I've cosponsored H.R. 3375 to stop this, specifically by:
– Requiring calls to be made from identifiable numbers
– Mandating that numbers cannot connect to a 'disconnected' or wrong number when called back
– Adding updated provisions for text messaging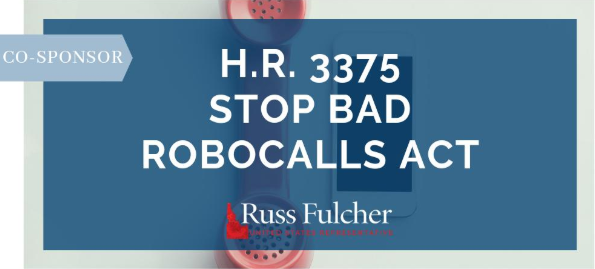 Thank you to the Technological Students Association from Boise for stopping by our D.C. office!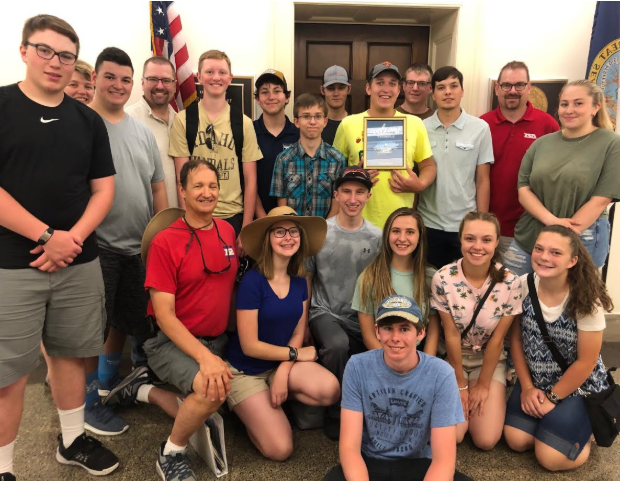 The Obama Administrations WOTUS ruling had detrimental effects to the first district, and our state as a whole. My colleage, Rep. Ralph Norman, introduced an amendment to prevent the implementation of former President Obama's WOTUS rule for another year. Although it was rejected by the democrat-controlled rules committee, I will continue to support any efforts to undo this backward rule. Watch the full video here to learn more.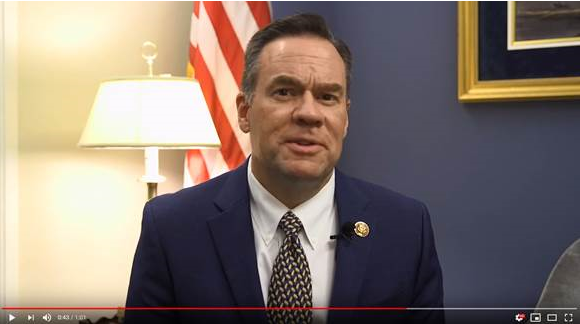 Blaine Eckles, University of Idaho's Dean of Students, and his wife Shelley stopped by for a tour of our U.S. Capitol. Thank you for making the trip from Moscow, Idaho!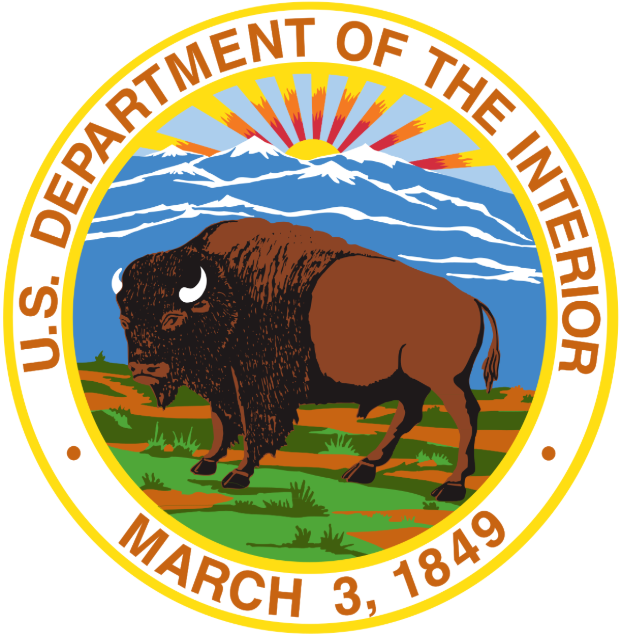 The Trump Administration continues efforts to hinder wildfires with approximately 11,000 miles of strategically placed fuel breaks. This will proactively battle fires in Owhyee County, Idaho's vast rangeland areas, & other western communities. Read the full press release here.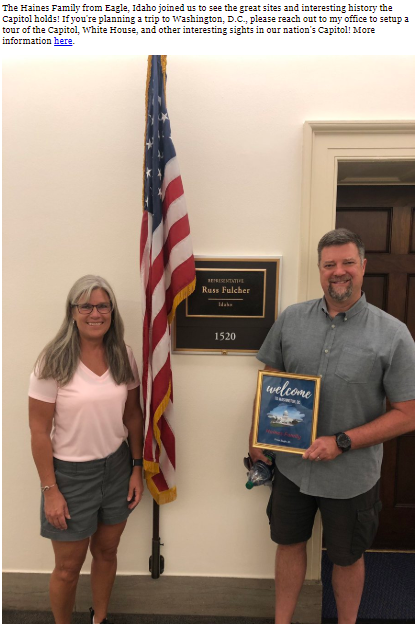 The Haines Family from Eagle, Idaho joined us to see the great sites and interesting history the Capitol holds! If you're planning a trip to Washington, D.C., please reach out to my office to setup a tour of the Capitol, White House, and other interesting sights in our nation's Capitol! More information here.
In the News
The Consumer Price Index (CPI) for prescription drugs decreased 2.0 percent in June from 12 months prior according to the CPI release from Bureau of Labor Statistics today. This is the lowest 12-month change since January 1968.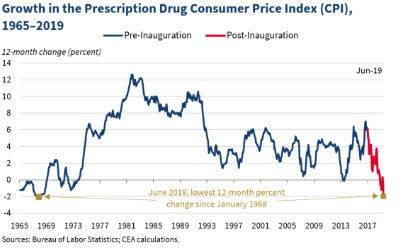 Chuck Malloy from Idaho Politics Weekly gives an interesting perspective of our ongoing immigration debates in the Idaho Press. Read the full story here.

Constituent CornerCongratulations to Idaho winners of the Presidential Early Career Award for Scientists & Engineers- Vivek Agarwal, Krzysztof Gofryk, & Christopher Zarzana from Idaho National Lab, Department of Energy and Tara Hudiburg from University of Idaho, National Science Foundation!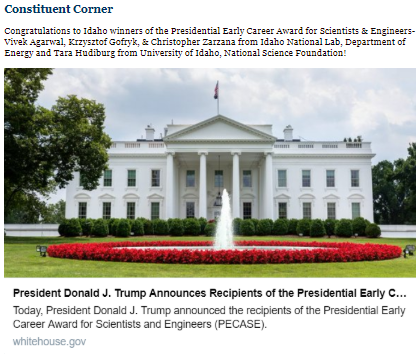 Congratulations to Eric Drees of Nampa, ID who competed in the World Livestock Auctioneer Championship in Tulare, CA and made the top 10– way to represent for Idaho, Eric!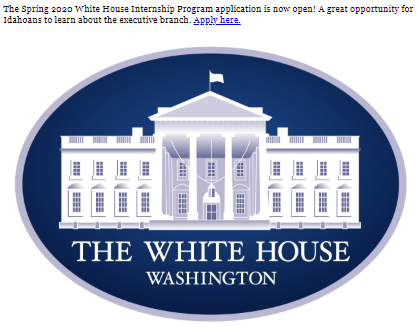 The Spring 2020 White House Internship Program application is now open! A great opportunity for Idahoans to learn about the executive branch. Apply here.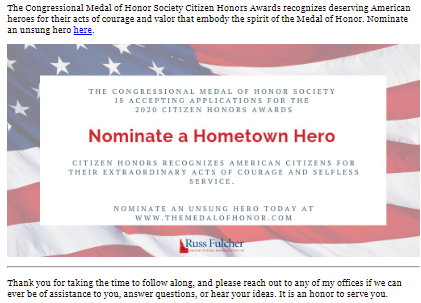 Thank you for taking the time to follow along, and please reach out to any of my offices if we can ever be of assistance to you, answer questions, or hear your ideas. It is an honor to serve you.

Russ Fulcher