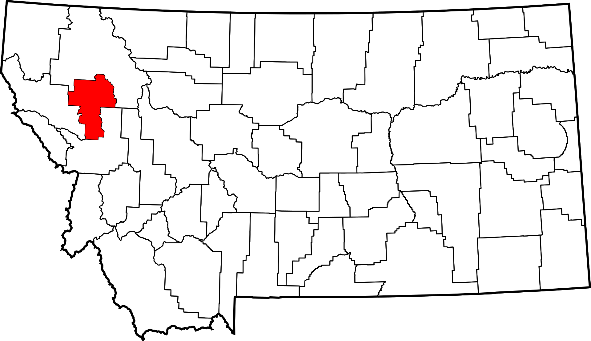 Alert! Lake County Under Continuous Siege from CSKT
By Elaine Willman, MPA
Lake County, Montana has three individuals who stand between a continued county government that protects and represents every landowner, business and resident, or the end of county government protection and the takeover by a tribal government whose only obligation is to its enrolled tribal members.
Our three County Commissioners need serious courage and abundant community support.  Otherwise, Lake County is on track to go the way of Browning, Montana that dissolved as a municipality, with all Browning assets conveyed to the Blackfeet tribe. Glacier County is also at high risk of bankruptcy and dissolution. And in 2006, the Crow Tribe entirely took over county leadership of Big Horn County, with Big Horn County Commissioners making decisions in the best interest of the Crow tribe, rather than honoring their oaths of office.
So, what do Lake, Glacier and Big Horn counties have in common?  Very aggressive tribal governments who demand respect and give none in return, and the State of Montana's abiding, appeasing support of all tribal government desires, to the direct harm of counties and their residents. The State of Montana does not lift a finger in support of its primary duty to protect and serve its counties and municipalities if they have the misfortune to be within an Indian reservation.
Lake County is now in Phase 4 of a well-orchestrated, propagandized and incremental strategy to do away with local subdivisions co-located within its reservation boundary. This is a trend occurring on numerous reservations. For Lake County the phases are: 1) takeover all electrical power; 2) take over control of all water management; 3) pull tribal funds from counties and school districts; 4) illegally block public roads, harass and obstruct new economic development in the county, and 5) bankrupt or dissolve the county, or in the alternative 6) take over all county elected offices and upper administrative positions so the tribe runs the county just like the Crow tribe runs Big Horn County.
This is the plan of the Confederated Salish & Kootenai Tribes (CSKT) tribal government; while demanding continued services, appeasement and respect, they are dismissing the existence and needs of 75% of the reservations population. And anyone that murmurs objection is a deemed a racist, even as tribal members suffer the consequences if they dare to speak out.
A brief explanation of Phases 1 through 4 that are already completed or in progress, includes:
1. CSKT controls all electrical power. With full resources of all the federal King's horses, including former Kerr dam operator Northwest Energy, the BIA, Department of Interior and Federal Energy Regulatory Commission (FERC), the CSKT received conveyance for control and operation of the former Kerr Dam in March of 2014. The State of Montana did nothing to protect the power customer interests of Montana citizens. In addition, the BIA and subsequently Mission Valley Power control all electric power delivery to homes and businesses on the reservatior.
2. CSKT Control of Water. The CSKT Water Compact, initially passed as S. 262 in April 2015 in the Montana Legislature, is currently moving through final federal ratification steps. It has been signed off by the Department of Interior, apparently signed off by the Department of Justice, and is in the Office of Management Budget for approval before going to Congress for final ratification. Remember, this Compact was so fully supported by the State of Montana as to literally donate control of Montana state-owned waters in eleven Montana counties to one small tribal government. The State also committed $55 million dollars of our state taxes to assist the tribe in removing state oversight and authority of its own waters.
3. Pulling all tribal funding from the county and its school districts. For decades Lake County and its school districts received and relied upon annual funding derived from Kerr Dam revenues. While County Commissioners were once informed that such funds would remain in place, upon actual conveyance of the dam to the tribe, the funding stopped.
4. Blocking public roads and county economic development.  All tribal governments are keenly aware that roads built with public funds (including BIA road funds) are public roads and are to remain open to the public at all times. Yet those federal laws, regulations and court rulings have not stopped the CSKT from erecting metal gates and barriers across public roads leading to properties proposed for development near Big Arm and Arlee. When confronted by the County regarding this action, the CSKT sued Lake County, literally asking a federal court to reinforce the tribe's illegal road blockages.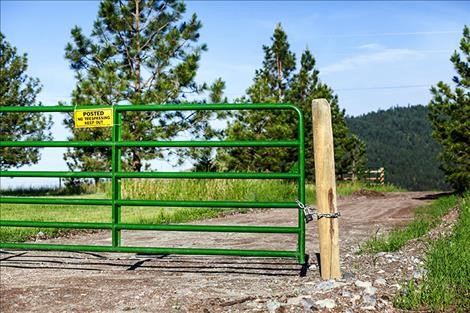 Phases 5 and 6 above will surely follow, if we don't all get noisy and busy.
So, after decades of making every effort to be a cooperative neighbor, hoping against hope for some mutual respect and cooperation, Lake County Commissioners are now accepting the reality that the county's future is at grave risk, and is the future of our county landowners, businesses and residents. It is imperative that Lake County residents stand firm with, and encourage our County Commissioners' actions to defend, promote and strengthen county authority and economic development.
The good news is that the law is on the side of Lake County, including the Hellgate Treaty of 1855 regarding "free access" of reservation roads and "no depredation" to settlers.
The question now is: are we Lake County residents ready to completely support the political and legal battle that has been handed to our County Commissioners by the CSKT?
If your answer is yes:
Get to know your County Commissioners
Show up at the Commissioners' meetings, held Monday through Thursday from 10:00 am to 12:00 noon, and 1:30 pm to 4:40 pm.
Write letters of support, and mail to Lake County Commissioners, 106 4th Ave E, Polson MT 59860, or email to lakecommissioners@lakemt.gov
Make direct contact with each of the commissioners (406) 257-7518: District 1 Commissioner Bill Barron, District 2 Commissioner Dave Stipe and District 3 Commissioner Gale Decker.
Share this information and article widely with all of your friends and neighbors.
In addition, we can also plan some fun future fund raisers to assist with legal fees.
Let's all get busy!!!
ELAINE DEVARY WILLMAN, MPA is the author of Going to Pieces…the dismantling the United States of America, first published in 2005. In 2016 Ms. Willman published Slumbering Thunder…a primer for confronting the spread of Federal Indian Policy and tribalism overwhelming America. Ms. Willman received a master's degree in Public Administration (MPA) from Cal State University in 1991 and has obtained 96 credits towards a doctoral work in public policy.
 Ms. Willman is available for speaking engagements, workshop presentations or one-one-one consultations at any time.
Contact Email:  toppin@aol.com