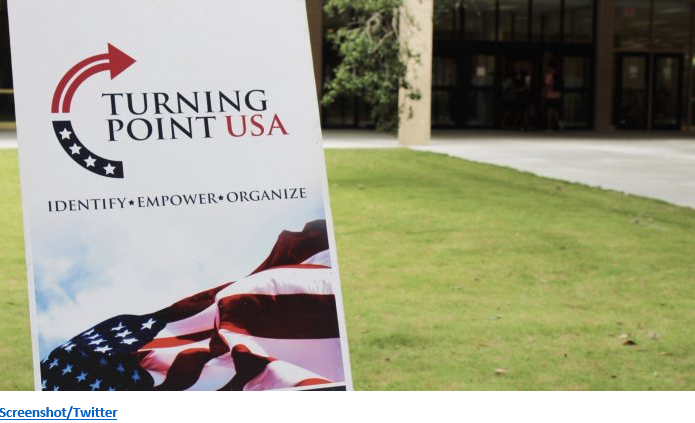 10 Colleges That Fully Support Free Speech
Professor Debra Mashek of Harvey Mudd College and Professor Jonathan Haidt of New York University authored "10 Colleges Where You Won't Have to Walk on Eggshells" and published it in Reason Magazine. 
Haidt is the co-founder of the Heterodox Academy, a non-partisan membership organization of civil disagreement on college campuses with Mashek as the company's Executive Director.
On their list of the colleges where the Freedom of Speech is upheld to the fullest are the following universities:
Arizona State University
67 percent of the 2,575 ASU students surveyed feel that freedom of speech is secure on their campus. 88 percent agreed that the ASU administration values free speech. (According to College Pulse)
Chapman University
Chapman University are supporters of the Chicago Principles, which outline an institution's specific commitments to protecting free speech and free expression. In fact, Chapman was one of the first of 5 universities to fully integrate such principles into their school code.
Daniele Struppa, Chapman University President, is "an outspoken advocate of academic freedom and freedom of speech" and outwardly states that she has little tolerance for the political correctness that is so prevalent at most of the nation's colleges.
Claremont McKenna College
Voter registration research, conducted by Mitchell Langbert, shows that Democrats outnumber Republicans 3.7 to 1 (among tenured and tenure-track faculty members); however, that ratio is smaller than most other universities, making it more ideologically balanced.
Kansas State University
90% of the 332 students surveyed agreed with the statement that Kansas State University protects the freedom of speech. Moreover, 70% felt that freedom of speech is secure on their campus. (According to College Pulse)
Kenyon College
Mashek and Haidt write, "By virtue of a 2.7-to-1 Democrat-to-Republican ratio among the faculty, students are essentially guaranteed to learn alongside both liberal and conservative faculty."
Linn-Benton Community College
After conducting the Heterodox Academy's Free Expression survey, the school launched campus conversations and initiatives designed to strengthen the campus expression climate to give their students the best opportunity to learn from those different from them.
Purdue University
Mitch Daniels, President of Purdue University, in a message to the community: "At Purdue, we protect and promote the right to free and open inquiry in all matters and guarantee all members of the University community the broadest possible latitude to speak, write, listen, challenge and learn."
St. John's College
The curriculum at St. John's College includes over 200 politically diverse books which are taught by a vastly politically diverse faculty. According to Mashek and Haidt, "Voter registration data shows a ratio of 2.9 Democrats to each Republican on the college's faculty, making it one of the most politically balanced in the United States."
University of Chicago
University of Chicago President Robert Zimmer says, "We have an obligation to see that the greatest variety of perspectives are brought to bear on issues before us as scholars and citizens."
UChicago is the leader of Freedom of Expression on college campus according to many universities and news outlets. The official Free Speech policy states, "From its very founding, the University of Chicago has dedicated itself to the preservation and celebration of the freedom of expression as an essential element of the University's culture."
University of Richmond
After seeing the shockingly low percentage results of the Knight Foundation surveying student free speech, President Ron Crutcher hosted Sharp Viewpoint Series. The Sharp Viewpoint Series brings people with varied ideological perspectives to campus to converse with the community about challenging social and political issues to once include dis-inclusiveness.
Turning Point USA, a conservative student organization advocating for free speech, free markets, and free people, is home on several of these college campuses and throughout the U.S.
TPUSA works tirelessly to promote student free speech rights and are in support of those praising the freedom of speech. We support all speech!
Published with Permission of TurningPoint.news