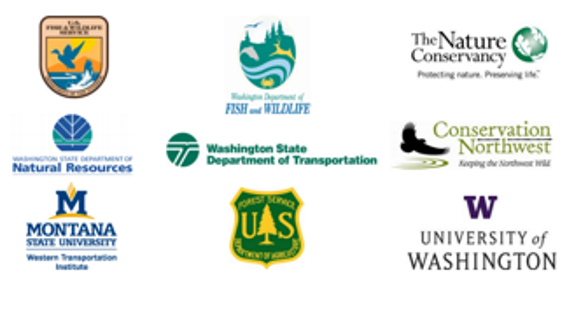 "Wildlife Corridors Mapped Out Across Washington State"
By Steve Busch
Federal legislation introduced into the U.S. Congress last month entitled "The 2019 Wildlife Corridors Conservation Act" (WCCA), will implement designations for wildlife connectivity corridors on both public AND private land. The Act will have significant impact here in the northwest.  In Washington state "corridors" for several species were mapped out as far back as 2004.
It is important to understand the significance and the impacts of designated "wildlife corridors" in the plan to REWILD America.
REWILDING is the attempt to restore an area of developed land to a natural uncultivated state. The term "REWILD" is used especially with reference to the introduction or re-introduction of a species of wild animal, usually a CARNIVORE, that has been extirpated (driven out) from a particular region.
The three "C's" of the REWILDING stool are CORES, CORRIDORS, and CARNIVORES.  Core areas provide protected habitat for large carnivores, while connectivity corridors provide linkages between core protected habitats.  Large carnivores utilizing "connectivity corridors" have the most impact on rural residents and private land owners.
Wildlife corridors for gray wolves and grizzly bears were mapped out across Washington State by the U.S. Forest Service back in 2004.   The North Cascades Grizzly Bear Recovery Plan was developed in the 1980's, and is merely on hold as the Trump Interior Department is in disarray and undergoing reorganization.  Recovery plans call for grizzly bear "corridors" across the northern third of Washington State in order to connect bear populations from core areas in Montana and Idaho with the North Cascades.  While Federal plans are on hold,  that has not stopped grizzly bears from moving into our state from Canada, Idaho, and Montana.   State and Federal legal protections promoting the recolonization of grizzlies and gray wolves in Washington are already having predictable results on private land owners, especially rural residents and livestock producers.
In 2010 THE WASHINGTON CONNECTED LANDSCAPES PROJECT developed detailed maps denoting the lands needed for several other "keystone" species across our state.  (see detailed maps below).
As all of you know, regulations and zoning make private land increasingly non-productive, which makes "conservation easements", tax incentives, and conservation grants all that much more attractive to private property owners…which is exactly what's happening in Island County, WA –  (See the detailed maps available through the Whidbey/Camano Land Trust showing county land already under protective status, (including State, Federal, and Private via conservation easements), plus detailed plans to protect additional "Priority" conservation areas (acquire additional private property) specifically for wildlife "Corridors" in Island County…(planning maps beg. pg. 25, 26 – see link below
Sources:
WASHINGTON CONNECTED LANDSCAPES PROJECT: Statewide Analysis
http://conservationcorridor.org/cpb/WHCWG_2010.pdf
WASHINGTON CONNECTED LANDSCAPES PROJECT: Climate Gradient Corridors Report
http://conservationcorridor.org/cpb/WHCWG_2011.pdf
http://conservationcorridor.org/cpb/Whidbey_Camano_Land_Trust_2018.pdf
Lands wanted for grizzly bear (below)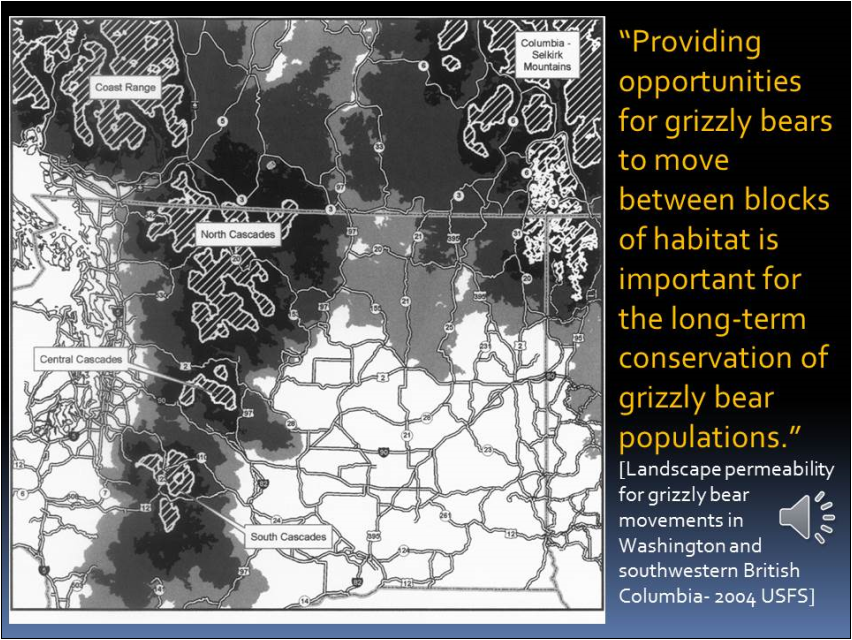 Lands wanted for sharp tailed grouse (below)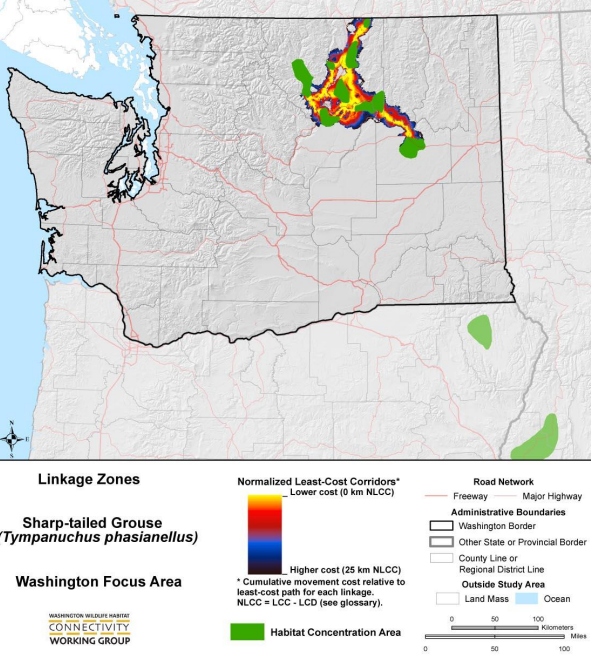 Lands wanted for greater sage grouse (below)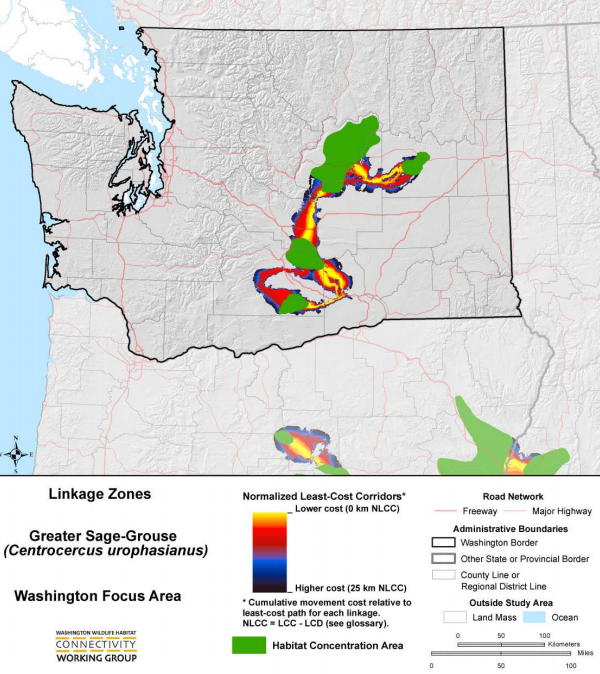 Lands wanted for American badger (below)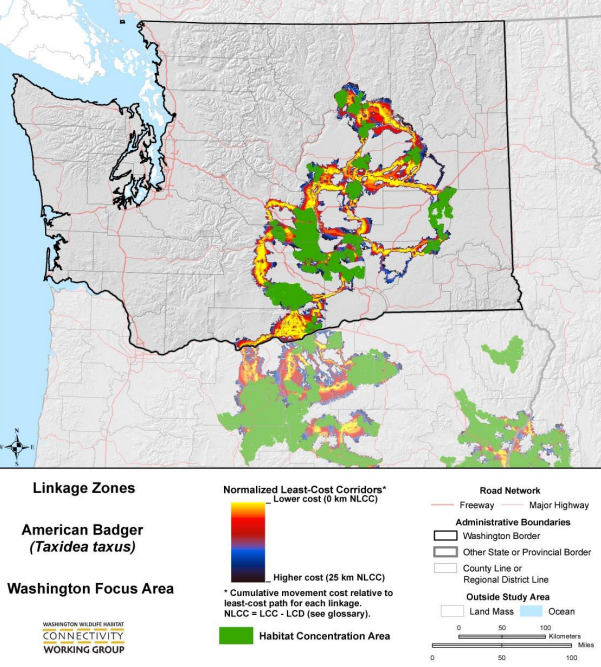 Lands wanted for black tailed jackrabbit (below)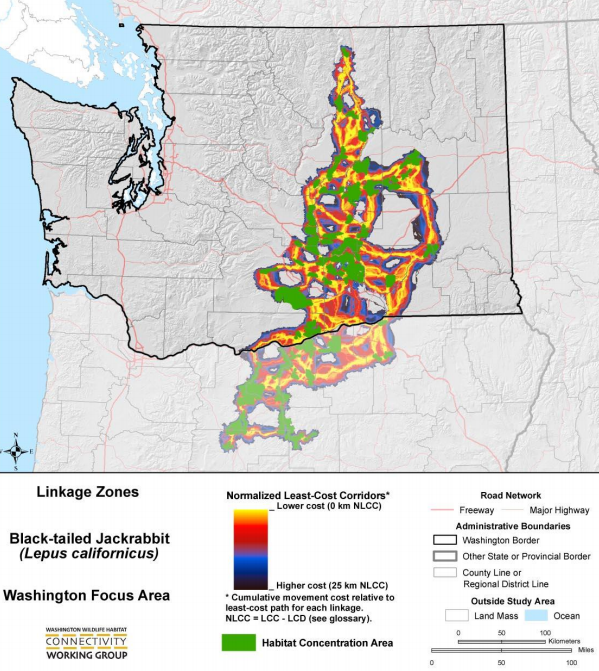 Lands wanted for white tailed jackrabbit (below)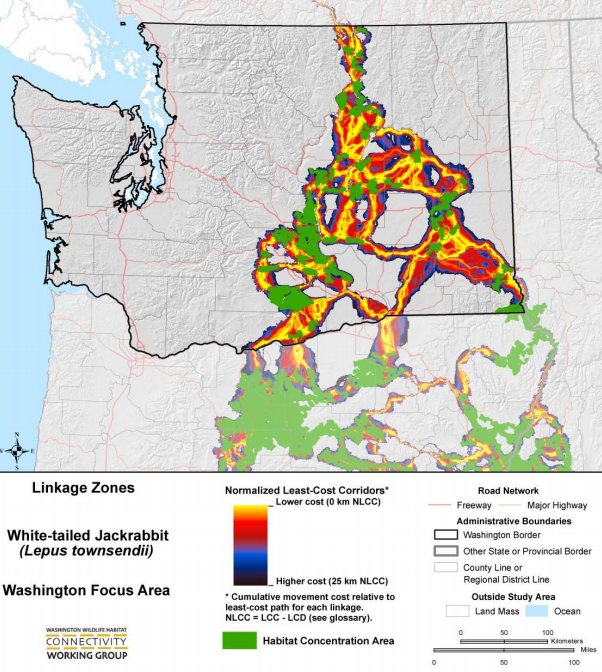 Lands wanted for mule deer (below)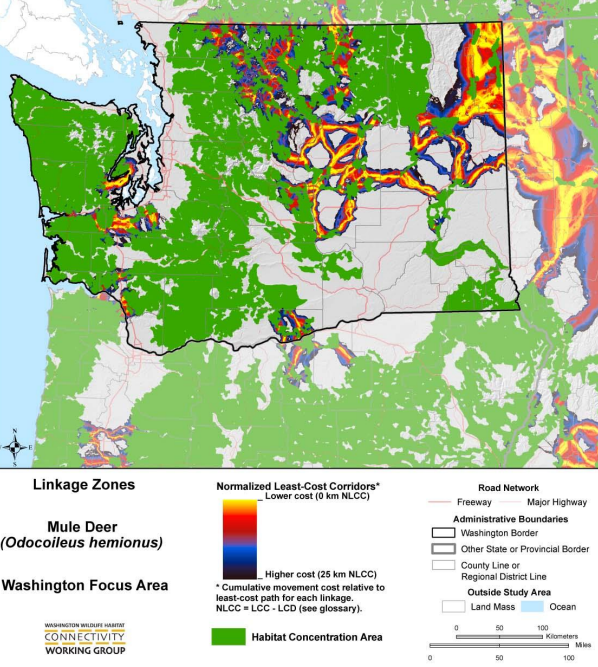 Lands wanted for bighorn sheep (below)
Lands wanted for western gray squirrel (below)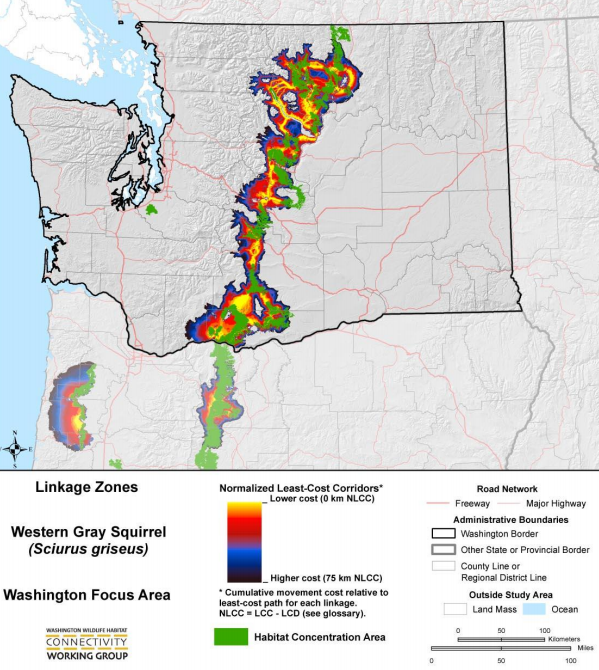 Lands wanted for American black bear (below)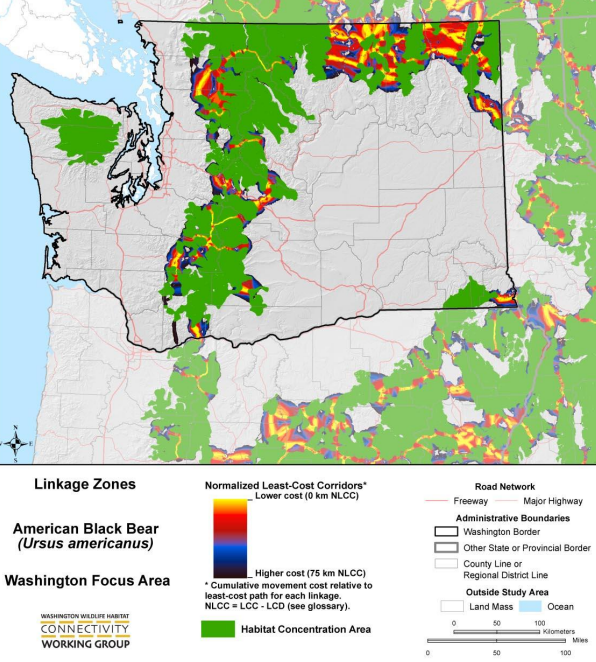 Lands wanted for elk (below)
Lands wanted for western toad (below)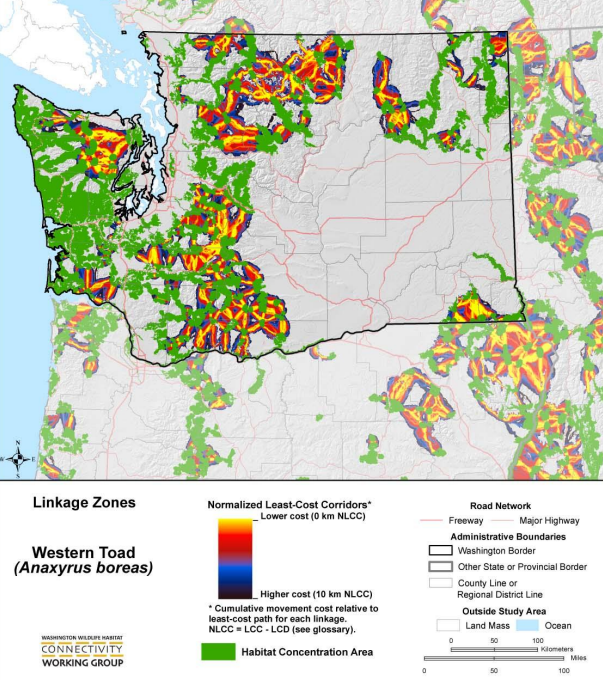 Lands wanted for Canada lynx (below)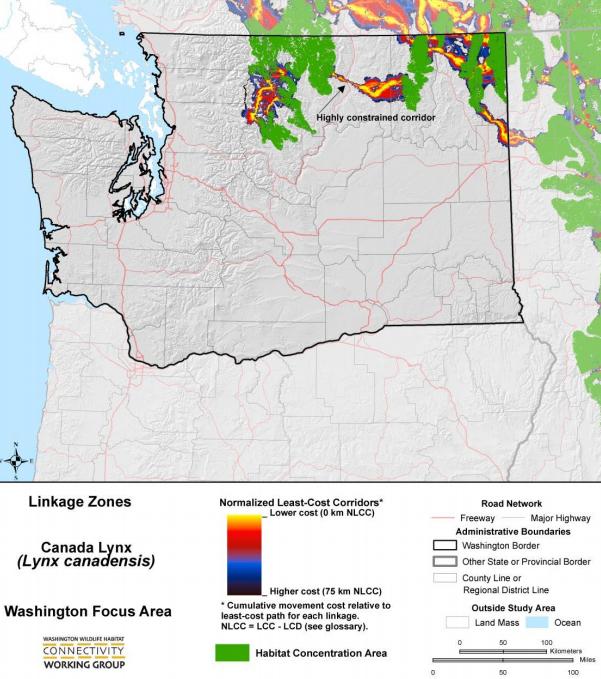 Lands wanted displayed as normalized cost landscape model (below)
Lands wanted displayed as normalized cost landscape model for Colville-Republic area (below)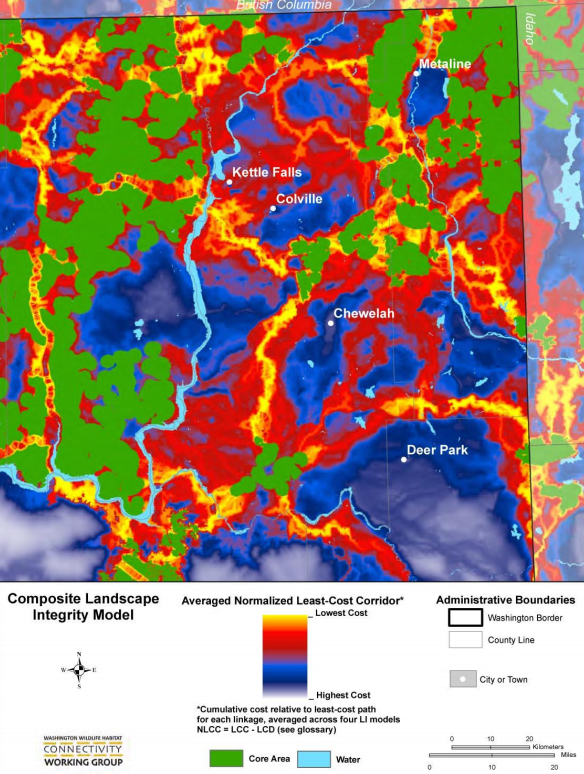 Lands wanted displayed by normalized cost for climate-gradient corridors (below)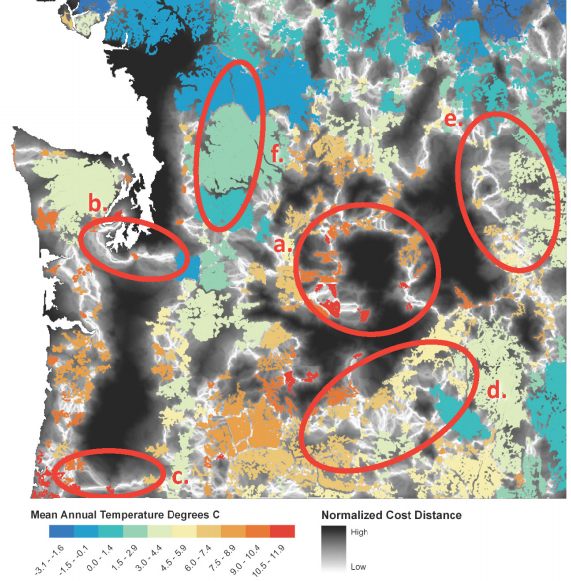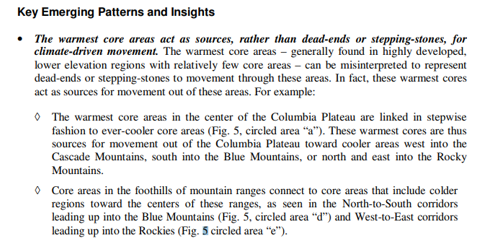 Source: Washington connected landscapes project: Climate-gradient corridors report by Washington wildlife habitat connectivity working group, August 2011
Lands wanted: How they do it; how they are doing it in Island County (below)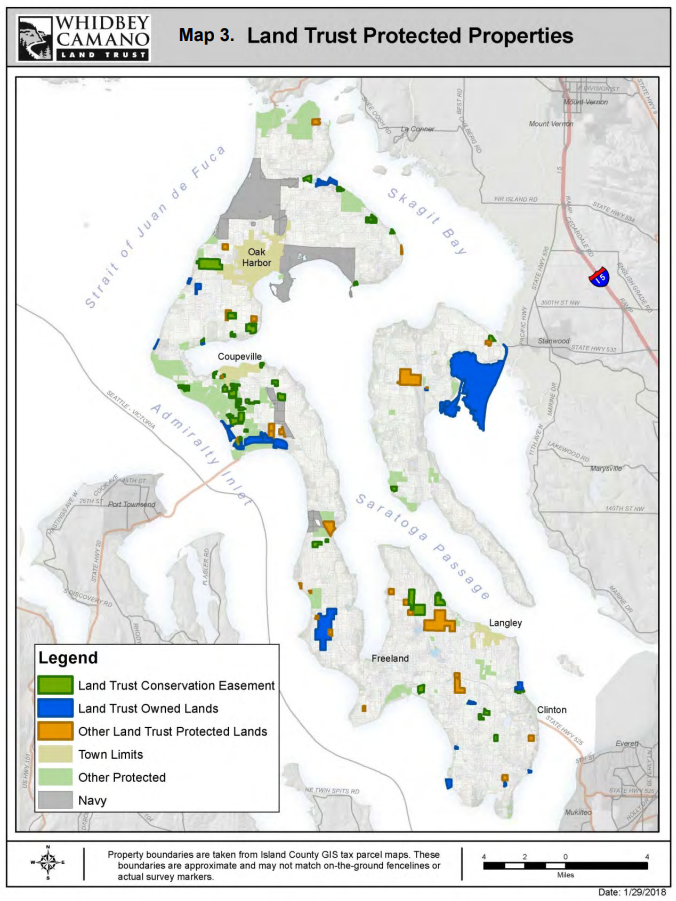 Source: Whidbey Camano Land Trust 2018-2023 Land Protection Plan: Board of Directors Feb. 2018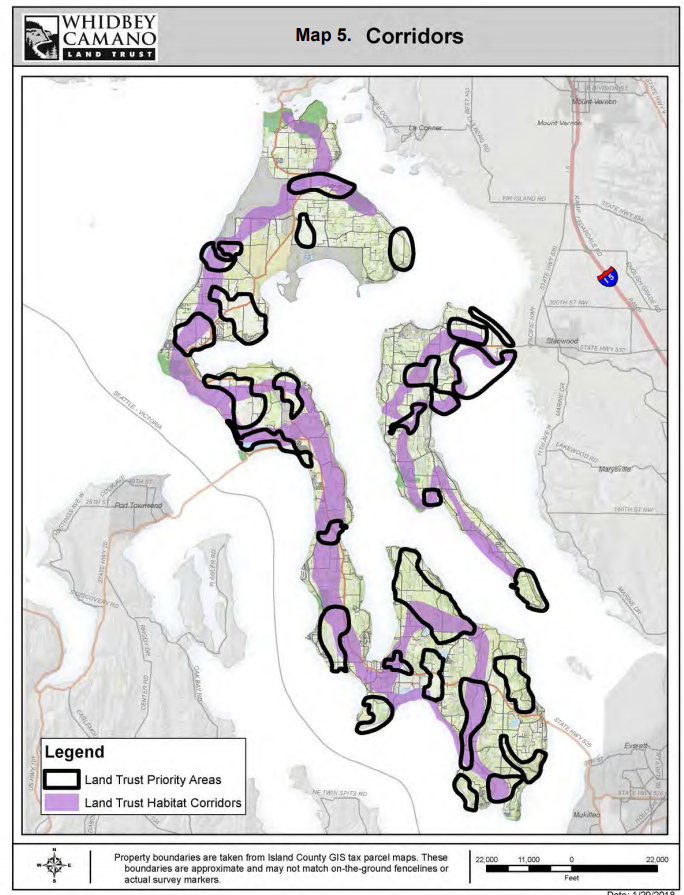 Source: Whidbey Camano Land Trust 2018-2023 Land Protection Plan: Board of Directors Feb. 2018
WASHINGTON CONNECTED LANDSCAPES PROJECT: Statewide Analysis
http://conservationcorridor.org/cpb/WHCWG_2010.pdf
WASHINGTON CONNECTED LANDSCAPES PROJECT: Climate Gradient Corridors Report
http://conservationcorridor.org/cpb/WHCWG_2011.pdf
http://conservationcorridor.org/cpb/Whidbey_Camano_Land_Trust_2018.pdf