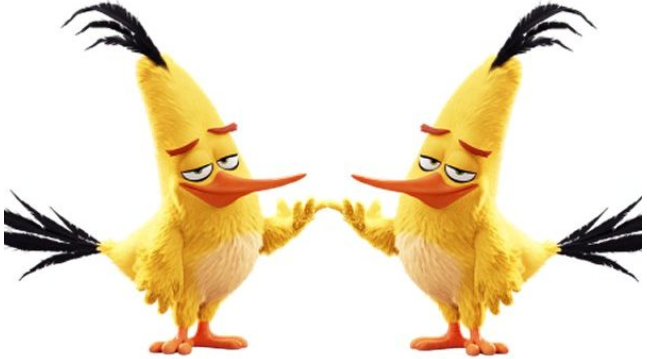 Malloy and Senator Hill – Birds of a Feather
By Buck Oswalt
Idaho Politics Weekly, an obscure online newsletter, recently published an op-ed piece by an equally obscure media mouthpiece named Chuck Malloy who claims to know Idaho politics but apparently adheres to the yellow journalism standards now so common in the liberal media.
Mr. Malloy is known for hit pieces on Representative Heather Scott (District 1), but inadvertently provided an indictment not of her but of those legislators he seems to revere and for whom he carries water.
He takes issue with her comments related to "bought-and-paid-for legislators" by never-sleeping lobbyists.  Mr. Malloy, as well as those who walk in lock-step with the marble cake establishment, enjoy using the ridiculous legislative measuring yardstick of "how many pieces of legislation did a legislator get passed".   With over 300 bills passed in the 2019 legislative session alone, how can any citizen think that this mountain of new law is anything but an oppressive smothering of our everyday lives, particularly in a low-population state like Idaho?
Yet Mr. Malloy's comments indicate that he believes "good" legislator must make laws and the more the better.
This is the mentality which is so pervasive in Idaho's legislature.  Those who stand up, like Rep. Scott, Rep. Zito, Rep. Giddings, and the former Rep. Nate, are the antithesis of Mr. Malloy's nanny state and should be heralded and applauded for their courage and tenacity to rein in and reduce government.
As for Senator Brent Hill (District 34), liberally quoted by Mr. Malloy, his response that legislative collusion is the correct way to play nice in Idaho's political sandbox because, after all, that's how it's done at the federal level, is the perfect illustration of what's wrong with so many of our legislators.   Rep. Scott hit the nail squarely on the head when using the term of "bought-n-paid-for"; all a citizen needs to do is take a quick glance this particular senator's last two campaign finance sheets.
From 2016 through 2018, Senator Hill received a total of 217 contributions, with 194 (89%) coming from PACs, not individual citizens.  He received $108,741.29 from special interests and lobbying PACs while receiving only $7,225.00 from individuals.  He also accepted 72 out-of-state contributions to the tune of $35,800.00.
Republican Platform Adherence Committee
The true irresponsible and offensive behavior is that of Senator Hill and other legislators whose campaign finance reports look similar to his.  It behooves voters to read campaign finance reports and stop rewarding bad behavior with victories at the ballot box.  As always, it's Follow the Money.