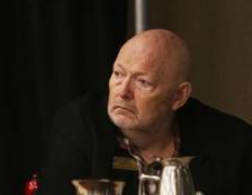 Kootenai County Commissioners are expected to be of good health.  Brooks should exit.   
By Sheepdog
County Commissioners elected to office are expected to be of good health to fulfill the duties of the job.   Just prior to Commissioner Brooks taking the oath of office, he was hospitalized for a serious health condition.  That pre-existing condition seems to prevent him from being on the job today.
The county residents may have been deceived about his pre-existing health issues that are preventing him to represent them today.    If someone is so ill, why would they morally accept a demanding public appointment?   How long will he be out of office due to illness?   Kootenai County is the 3rd largest in population and needs full representation.  The county residents elected a full time county commissioner with expectations that he will fulfill that responsibility.
Granted, health issues can affect anyone in office that may prevent them from temporarily assuming all the duties.   In this case, Commissioner Brooks has had a serious pre-existing condition that the public is asking how long will he be out of office?
Perhaps Commissioner Brooks will do the right thing and focus on his health and resign from office so that this county could be fully represented all the time.