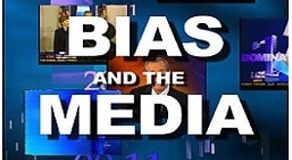 Media Matters Shared Employees with Left-Wing Nonprofit Hammering Trump with Lawsuits
By Andrew Kerr
Media Matters has since 2015, shared its employees with a government watchdog group behind dozens of lawsuits against President Donald Trump's administration, according to the financial documents of both groups.
The left-wing media watchdog began sharing "employees, office space and other related expenses" with Citizens for Responsibility and Ethics in Washington (CREW) beginning in 2015, financial statements from both groups show. The two organizations shared employees through the end of 2017, the latest years for which their financial statements are available.
The founder of Media Matters, Democratic operative David Brock, announced in December 2016 he was stepping away from the board of CREW "to ensure its public reputation for non-partisanship."
But CREW has filed at least one lawsuit a month against Trump and the federal government since his January 2017 inauguration, according to The Washinton Free Beacon, which first reported the employee-sharing relationship between CREW and Media Matters.
CREW has been accused of playing loose with the facts in at least one of its lawsuits against Trump.
And recent filings indicate the two organizations continue to share employees.
The chief financial officer serving both Media Matters and CREW is the same individual —Pilar Martinez, who in November 2018 signed and submitted a financial statement to the Florida Department of Agriculture and Consumer Services for CREW using her Media Matters email address.
Media Matters' current president, Angelo Carusone, came under fire in March after The DCNF unearthed inflammatory statements he made about "trannies," "jewry" and Bangladeshis from his now-defunct blog.
Both Media Matters and CREW have been supported by the Democracy Alliance, a network of liberal donors that include billionaires George Soros and Tom Steyer. The Democracy Alliance claims to have given $1.3 billion to liberal groups since its founding in 2005, according to documents obtained in April by The Washington Free Beacon.