2019 legislative sessions ends with massive tax increases, increased spending
Dear Friends and Neighbors,
Lawmakers wrapped up the 2019 legislative session on Sunday, April 28. Though I'm glad we were able to adjourn on time, this session ended on a rather disappointing note.
Never in my time in office have I seen such an utter lack of transparency like what unfolded over the final days of the session. We witnessed Democrats introduce numerous title-only tax-increase proposals, hear and pass them out of committee, and bring them to the House floor for a vote – all in less than 24 hours. They provided little to no time or information in order for the public to weigh in. Frankly, it was barely enough time for lawmakers to review the measures.
What's more is many of these were passed out of the chamber in the dark of night, after the doors to the Capitol were closed to the public.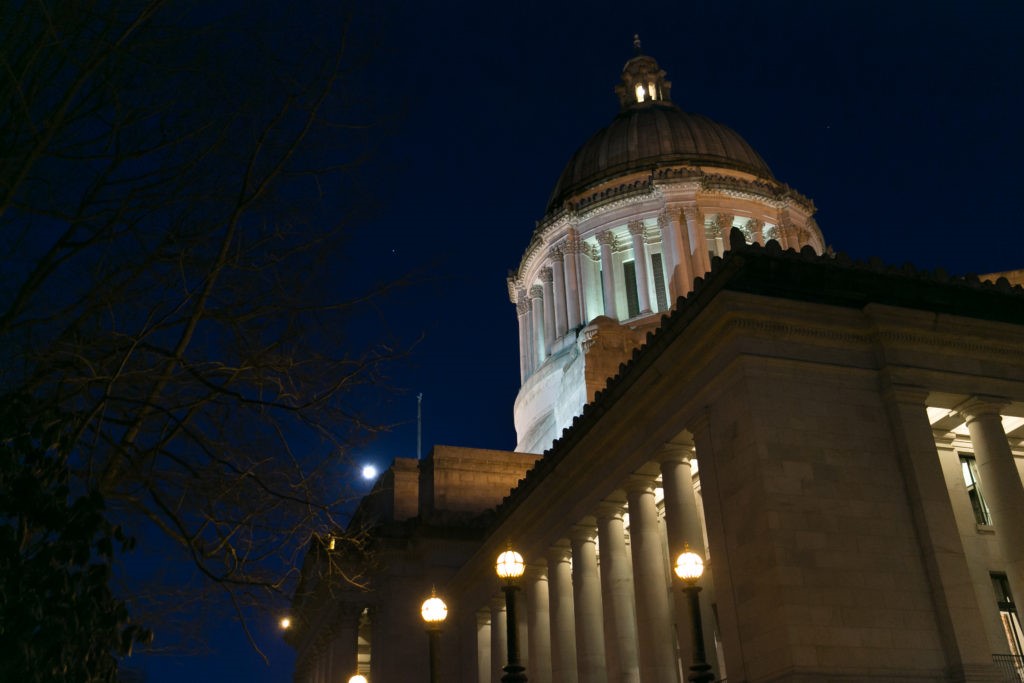 Regardless of your political affiliation, I hope we can all agree this is no way to govern. You should expect more from your elected officials.
Budget and taxes
On day 104 of the 105-day session, Democrats unveiled their final operating budget proposal. Despite historic revenue growth and a $2.8 billion budget surplus, they approved a $52.5 billion spending plan that will cost taxpayers $5.5 billion in tax increases over the next four years. These include:
They also turned the nonresident sales tax exemption into a remittance/refund program for Oregon residents, which is projected to generate $113 million over four years. I spoke against this bill on the House floor. Watch here or by clicking below.
This growth in state spending represents a nearly 18% increase over current levels and is unsustainable. Once again, the majority has chosen to ignore the lessons learned from the Great Recession. If we budget under the assumption the boom times will last, we'll have to make deep, painful cuts once the downturn hits. Since a majority of economists are warning of a recession in the next few years, the promises made in this budget will likely be broken sooner rather than later.
Levy lid lifted for school districts
Not listed above are the $1.4 billion in property tax increases associated with legislation Democrats approved to raise the levy lid for school districts. The new bill increases the amount of local levies that can be collected for K-12 enrichment programs, which is policy many school districts throughout the state have been pushing for since announcing budget deficits earlier this year.
Some districts like Spokane are pointing fingers at lawmakers, saying it's a result of the McCleary-fix legislation the Legislature authorized in 2017 and 2018. Those measures increased state funding and reduced local levy collections. They also resulted in a one-time windfall of additional funds to school districts in 2018. At the time, lawmakers warned school districts the influx of cash was extraordinary and that funding levels would normalize the following year. In other words, don't base multi-year budget decisions on this one-time inflow.
Some school districts heeded our warnings and others did not. Last summer, Spokane negotiated large teacher pay raises, costing the district $24 million and putting a major dent in their budget. Meanwhile, districts like Cheney and Medical Lake, which all received the same influx, were able to negotiate sustainable bargaining agreements without incurring a budget deficit.
As the spouse of an educator, I understand the value of an experienced and motivated teacher workforce, and school districts should be able to negotiate the salaries they feel best compensate their teachers. And I believe Spokane does compensate their teachers sufficiently. Spokane teachers are currently making an average of $100,000, including fringe benefits. For comparison, the median household income for Spokane County is $72,000.
Plus, the fact is more money is being pumped into Spokane and other area school districts than ever before. Had the Legislature not enacted the McCleary-fix bills, Spokane would be looking at receiving $309 million in state and local resources in 2019-20. Today, they're projected to receive at least $388 million. That's a net increase of $79 million.
So, blaming the budget deficit on inaction from the state Legislature, which has made K-12 education its top budget priority, is misguided. Some of these school districts don't have a funding problem, but a fiscal-discipline problem.
All that said, Spokane and other school districts should be pleased with the raised levy lid Democrats approved on the final day of session. Let's hope districts are able to end their budget woes, and this legislation won't create a dangerous precedent.
Funding for local projects approved
There was some good that came out of the session. For example, the bipartisan 2019-21 capital budget does an excellent job of reflecting our shared priorities as a state. Much like the operating budget, the capital budget prioritizes public education by providing a historic $1.09 billion to K-12 school construction. It also allocates $308 million for our state's psychiatric hospitals in an effort to bolster our mental and behavioral health safety net.
In addition to these statewide investments, it also provides nearly $95.6 million in local project funding. Learn about some of these projects here.
District office now open
With session adjourned, I am back in the 6th Legislative District for the next few months. My district office at 827 W First Ave., Suite 423, Spokane, WA, 99201 has reopened, and you're free to schedule appointments with me. You can do so by emailing me at Mike.Volz@leg.wa.gov or calling (509) 456-2750.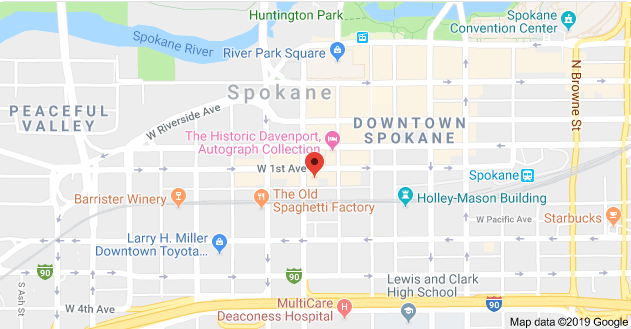 Despite the Legislature being out of session, I'm your state representative year round. Until the 2020 session commences in January, I want to work on new legislation that will help our district and state. If you have any ideas, I encourage you to reach out to me with your thoughts.
It's an honor serving you!
Sincerely,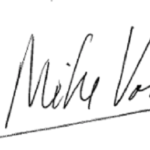 Mike Volz
State Representative Mike Volz
6th Legislative District
RepresentativeMikeVolz.com
427 John L. O'Brien Building | P.O. Box 40600 | Olympia, WA 98504-0600
mike.volz@leg.wa.gov
360-786-7922 | Toll-free: (800) 562-6000