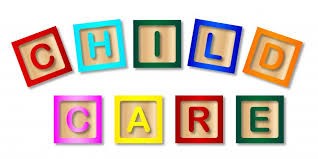 What Does WA's Pending "Affordable" Childcare Really Look Like?
By Shannon Benn
Congratulations to Washington! On the Governor's desk, waiting to be signed, is the Washington Childcare Access Now Act (HB1344). This act claims to bring "Affordable Childcare" to Washington families, but how affordable will it be and can taxpayers shoulder the expense?
Let's jump right in. The Washington Childcare Access Act Now along with previously passed legislation regarding childcare and early learning such as the Early Start Act and many other bills expanding state operated ECEAP (state run pre-k) all in efforts to create a public childcare system. The act includes the creation of a Childcare Collaborative task force that shall; develop a childcare cost model and evaluate recommendations on compensation, including consideration of pay scale changes, to achieve pay parity with k-12 teachers by January 1st, 2025.
Yes, you read that right. They are tasked with developing a model to achieve pay parity with K-12 teachers for child care providers. The current crisis in public education is the layoffs of hundreds of teachers and librarians due to double digit pay increases, mismanagement, and the passage of unsustainable Spokane Public School budgets. Do they really think the public is willing to pay for childcare, birth to 4 years old, to be added to the public schools, and public schools will be affordable? Proponents, advocates, Department of Children, Youth & Families and the trajectory of legislation in recent years is getting us closer to what they call Universal Pre-k and childcare system.
Will that be "Affordable" for taxpayers who are already struggling? What about our poorest school districts that are always hit the hardest, will they continue to lose the most teachers when budget cuts have to be made? How will that effect the public childcare option in those areas?
According to the fact checking of The Washington Policy Center in an article on KREM.com, Spokane Public Schools had 30,891 students enrolled for the 2017/2018 school year. The projected budget for 2018/2019 will spend a whopping $15,438 per student. That is about $477 million dollars for one school year.
Looking at the Washington Childcare Market Rate Survey Report for 2018, the survey shows that the average annual cost (ages 0-4 years old) in licensed family homes $7,500 and annually in childcare centers was $8,076.  A few big problems with comparing childcare to Spokane Public Schools, is childcare businesses provide 12 months of care for 10hrs per day, whereas public schools only provide 9 months of service for 6 hrs. per day. Families would need the schools to provide 4 hours of additional care per day and an additional 3 months for summer care.
For ease of comparison we will recklessly assume that the public system could add 4 hours of care per day and 3 months of addition service for no additional cost (it seems this is done in government budgeting frequently). According to Child Care Aware "Trends in Childcare Report" in January 2017, there were 447,765 children ages 0-4 years old in the state. One could assume, when the childcare is "FREE" many parents would desire enrollment for a majority of those children. Spokane is a good average for costs across the state and we can also assume that more affluent parents will not enroll their children into this system. Using data of private school enrollment in Spokane, only about 15% will choose private schools. If 85% of parent's state wide choose a public childcare system and 380,601 children need care at a cost of $15,438 per child, again assuming that extra hours and months of care will not increase cost, the statewide cost could be as much as or more than $5,875,718,238. Keep in mind that the child teacher ratios in public schools is 15-20 students per teacher is unrealistic for infants and toddlers, so that $5 BILLION price tag could likely double. Is this something that Washington taxpayers and families can afford?
As Washington has grown this system, private businesses, a majority of them owned by caring women who simply created safe and loving places for children have been put out of business and left the industry all together, due to crushing regulations, new educational requirements and seeing that their job is being replaced by government.