IDAHO LEGLISATIVE UPDATE   Mar 27, 2019
By Rep. Sage G. Dixon – District 1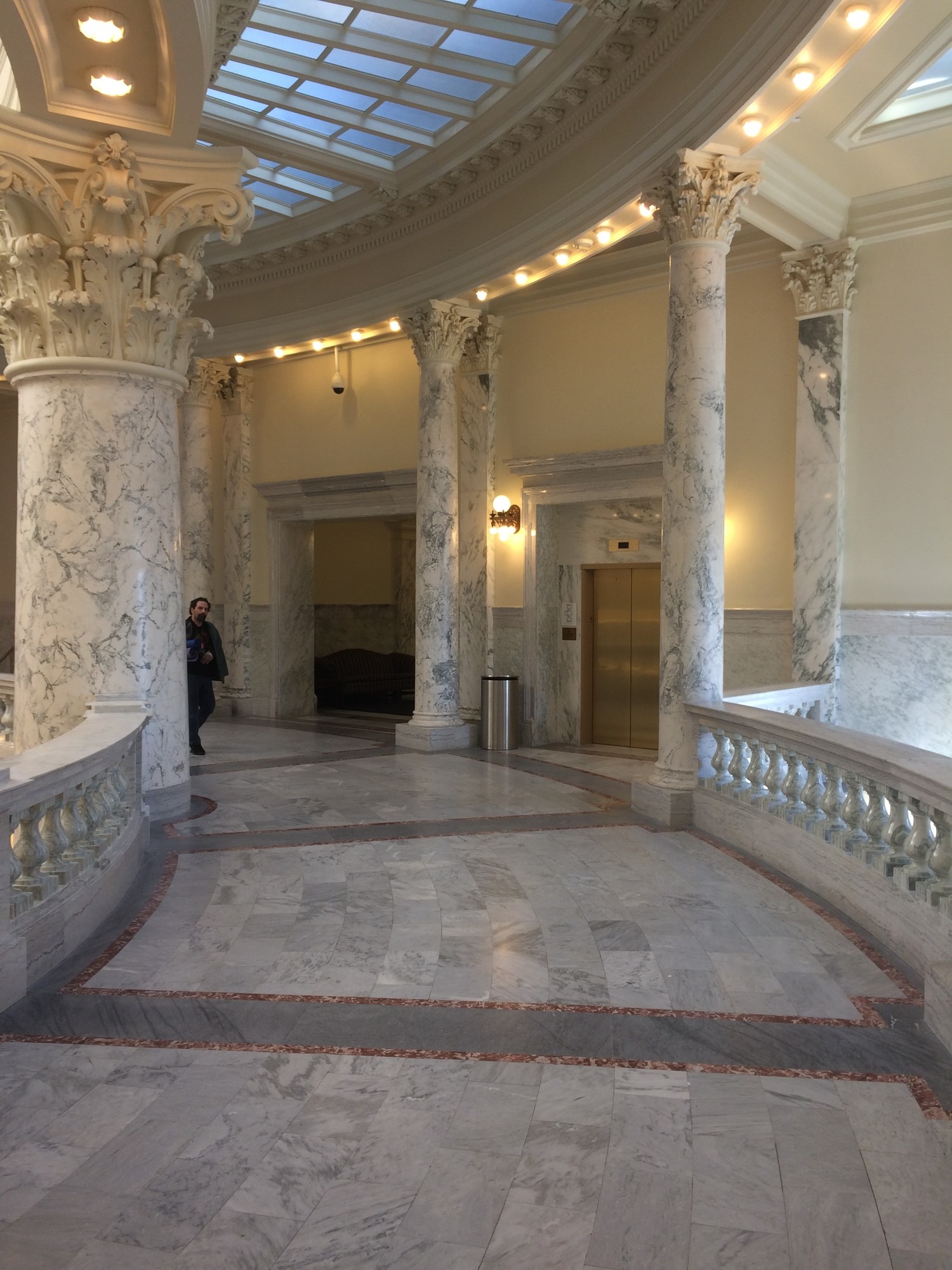 Floor Session:
As the session develops and begins to come to a close, the general structure of the days changes dramatically. Instead of frequent committee hearings on proposed legislation, much of our time is spent on the floor going through bills on the Second and Third Reading Calendars that have already made their way out of committees. During the course of this week, we heard a large variety of bills, some of which contained a level of controversy.
One piece of legislation that brought some controversy this week was House Bill 229aa, which relates to the Idaho Electrical Code. This bill would establish an Idaho Electric Code, rather than adopting the National Electric Code every time it is updated. Currently, Idaho adopts this National standard, removing provisions it finds harmful to business, the industry, or consumers in some form. With the passage of this legislation, one of the National Electric Codes will be adopted and set as the base for the Idaho Electric Code. Then, when changes are made to the National Electric Code due to changes in technology, such changes as the State wishes to adopt, can be added to the code. Additionally, this would raise the Apprentice/Journeyman ratio to allow more Apprentices to enter the trade and learn the skills of the industry. Currently, contractors can receive exceptions from the Division of Building Safety allowing them to operate at this ratio; this legislation would just ensure that everyone has the same opportunity for use of the higher ratio and that an unfair competitive advantage is not allowed for certain firms, while simultaneously being allowed for others.
S 1029 would enact the School Turnaround Act. This act would take the bottom 5% of schools and bring in analysts to assess the problems and suggest solutions. Instead of the school districts analyzing the issues present in their districts, it will cost the State more money to pay these analysts to come into the districts and develop this information.
In addition, a bill that I presented will allow for renewable Short-term Insurance plans. Until last August, when an Executive Order was issued on the Federal Level allowing these plans to be renewable, Short-term insurance plans would typically only have a 90 day duration and could not be automatically renewed. Pursuant to the Executive Order, Short-term plans would be allowed to be renewable and extended for up to three years. This bill will allow the Department of Insurance to begin the negotiated rulemaking process and begin discussion on this issue on how these plans can be utilized in our State. These plans are allowed to exist outside the Affordable Care Act, which allows the costs to be reduced for the consumer, helping more people to be able to receive coverage that maybe previously could not.
To learn more about the specific bills we have voted on, please look into any of the following bills on the Legislature's website. As always, all bills are yes votes unless marked otherwise.
During General Orders this week, we heard amendments on several bills, listed below:
S 1113   Regarding Campaign Finance
S 1057   Continuous improvement plans for school districts and public charter schools
S 1060aa flexible schedules and early graduation opportunities for students
Floor Session:
H 122    Regarding Hemp
H 259    Regarding collection of Sales Taxes
H 267    Appropriation for Colleges and Universities                 $604,248,500 N
H 268    Appropriation for the Dept. of Environmental Quality        $68,415,600
H 266    Sexual Assault Evidence Kits
HCR 23  Rule Rejection relating to Water Quality Standards
S 1155   Appropriations to Idaho Public Television: $9,601,100
S 1119   Providing for an order of renewal for execution of certain judgments
S 1097   Providing for coverage for participants in clinical trials                     N
S 1011   Regarding Underground Facilities Damage Prevention
S 1170   Appropriation for the Military Division                             $83,232,600
S 1059   Revising provisions regarding mastery-based education
H 274    Appropriation for the Idaho Transportation Department  $727,637,200
S 1075aa Regarding rights of individuals with service dogs and dogs-in-training
S 1129aa Amends existing law to provide for dental therapists
S 1050   Regarding the diversion and use of water, with or without a water right
S 1087   Providing limitations on cost-sharing by the Dept. of Water Resources
S 1088aa Regarding free permits and tags to veterans with disabilities
S 1093   Regarding certain pretrial supervision services and supervision fees
S 1116   Regarding Liquor Account appropriations for certain fiscal years
S 1122   Amends existing law to provide for a juvenile probation fee
S 1123   Revise definition of "debt owed to the court" and remove debt provision
S 1134   Amends existing law to provide for master and county jury lists
S 1108   Regarding payment to districts from driver's ed. account          Fail  N
S 1193   Appropriation for Board of Ed. Special Programs          $32,025,000-N
S 1194   Appropriation for the Department of Administration         $23,743,300
H 270    Providing public school facilities shall be available as polling places
H 251    Providing that certain moneys shall be kept in the Treasurer's office
H 183    Revising provisions regarding the taxation of corporate foreign income
H 106aaS Providing that a driver shall slow down and move over upon approaching certain vehicles
H 189aa Relating to the authority of officers to conduct certain searches
H 202aa Relating to the State Tax Commission
H 199aa Concealed Weapons-revises the definition of "deadly weapon"
H 229aa Regarding adoption of Idaho Residential Electric Code and supervision
SCR 103 Rule Rejection- related to the Division of Purchasing
SJM 102 Requesting Congress to propose the Regulation Freedom Amendment
SJM 104 Supporting water infrastructure at Mountain Home AFB
H 258    Appropriation for the Idaho State Police                          $85,108,800
S 1139   Appropriation for Health and Welfare-Medicaid:       $2,502,982,100 N
S 1140   Appropriation for Health and Welfare
H 277    Work requirements and managed care for Medicaid due to expansion
H 265    Appropriation for State Treasurer                                  $4,333,900
S 1185   Appropriation for Family and Community Services      $118,793,500 N
S 1023   Assault and Battery employees of the Department of Parks and Rec. N
S 1091aa Regarding Hospitalization of Mentally Ill
S 1133   Special Committee on Criminal Justice Reinvestment Oversight-N
S 1131aa Increasing fines for passing a school bus with activated signals       N
S 1190   Appropriation for the Secretary of State                           $5,681,400
S 1191   Appropriation for the State Controller                             $19,038,100
S 1192   Appropriation for the Bond Payment Program                  $19,777,000
S 1197 Appropriation for  the Department of Agriculture               $45,169,000
S 1198   Appropriation for the Permanent Building Fund                $70,351,900
H 275    Establishes enhanced short-term health insurance plans
S 1156   Appropriation to the Attorney General                            $26,505,000
S 1105   Providing advanced opportunities funding for Career Tech Ed           N
S 1029 Amends existing law to enact the School Turnaround Act          Fail   N
S 1188 Appropriation for Community Colleges                              $48,606,800
S 1189 Appropriation for the Commission on the Arts                     $2,077,500
S 1074aaRevising provisions regarding reception and board of inmates
S 1152   Regarding broadband service and exceptions for nonprofit corporation
S 1182   Regarding disclosure of information with a solar installation             N
S 1151   Regarding the payment of certain damages caused by depredation
Committee Reports:
Revenue and Taxation:
The Revenue and Taxation Committee held two meetings this week, during which we heard a few Concurrent Resolutions rejecting rules, a couple RS', and one bill, which was sent to the floor with a Do Pass Recommendation.
Concurrent Resolutions:
SCR 107              Rule Rejection, Property Tax Administration
SCR 108              Rule Rejection, Sales and Use Tax
SCR 109              Rule Rejection, Income Tax
RS' Introduced for printing on:
Electronic Cigarette Tax
Taxes, Server Equipment, Data Centers
House Bill:
H 183    Taxes, Corporate Foreign Income
Transportation & Defense:
This committee held one meeting this week, during which we heard one bill.
S 1131aa             Traffic, passing school bus
Business:
We held one committee meeting this week in our Business Committee. As the session comes to a close and most of the bills are on the floor, and already out of committees, at this point the committees will wind down and often will not meet as there is no business for them to hear. During our committee hearing, we heard a variety of legislation, all of which was sent to the floor with a Do Pass recommendation.
SCR 106              Idaho Plumbing Code
S 1152                 Unclaimed Property, Cooperative Utilities
H 275                  Short-term Health Insurance Plans
S 1182                 Residential Solar Energy System
I encourage you to contact me with any questions or concerns, and I am grateful for the opportunity to represent District 1 in The Idaho House of Representatives.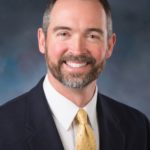 Lord Bless,
Sage G. Dixon