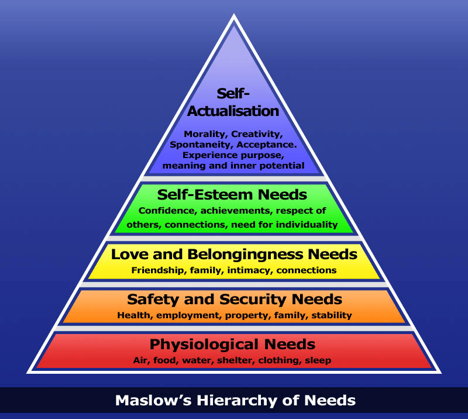 Presidential Self-Actualization
By Rob Chase

President Trump is an enigma to me. I put up signs for him all over Spokane County and put them up again, and again, and again since they were usually torn down or defaced within a week. I also waived my chance to stand in the receiving line on his Spokane visit in 2016 to wait at the Airway Heights McDonald's to order Big Macs for him and his entourage. They were still piping hot as I handed them through the fence to an appointed bodyguard.
You would think I would have gotten an appointment for that, with all of the thousands of appointments possible, but my deed went unsung. Too bad. I might have had access to tell him that the "United States–Mexico–Canada Agreement" (USMCA) he recently signed was no different than the NAFTA agreement, which he condemned during the campaign. I could also have told him that the USMCA is considered a precursor to joining the "Trans Pacific Partnership" (TPP) which he wisely pulled out of almost immediately after taking office.
I understand that I only see the tip of the iceberg on these proceedings, and I know he is a lot smarter guy than me. I still remind myself daily that at least he wasn't Hillary, which was my main motivation for supporting him.
The first person I knew who supported Trump for President was State Senator Brian Dansel of the 7th District. My first thought was Brian had gone off his rocker, since mostly all I knew of "the Donald" was he was born rich, was from New York, and had been the star of "The Apprentice." Yet I thought perhaps it may have been something The Donald had said at WrestleMania that spoke to Senator Dansel. My first choice, US Senator Rand Paul, had already dropped out, and I had no use for the remaining Republican toadies, except for Ben Carson, who I didn't think had much of a chance. As we know the only minorities you can attack and still not be called a racist are black conservatives.
Still, I decided to take a further look and read Trump's Book "The Art of the Deal." Not one of the better reads out there, but it was revealing. If you ever took Psychology 101 you have read about Maslow's Hierarchy of Needs Pyramid. What does a human being need? At the base of the pyramid we need stuff like chocolate donuts and beer to keep us moving. Then we need safety to protect our stuff and ourselves. Once that is taken care of we start looking for love in all the wrong places. If we are successful we start developing a bit of an ego. But even that doesn't suffice, so we reach for the pinnacle of fulfillment called "Self-Actualization."
Donald Trump was mostly successful and compounded his riches. If I had been born a billionaire in New York I might have done a lot worse. I know some people who buy old houses, fix them up, and resell them, or rent them for a profit. Donald Trump was flipping skyscrapers and casinos when I was still going to keggers.
I believe Donald Trump wants to flip America, perhaps even Western Civilization. That would be Self-Actualization to Donald Trump. We might even remove the undeserving Teddy Roosevelt from Mount Rushmore and put the mug of Donald Trump there instead. We might even build a bigly pyramid to him in DC as a stimulus program. That would give us conspiracy theorists something to chew on for a long time, but if Trump can flip this Country into something useful, a sort of immortality would be well deserved.