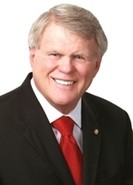 Idaho Senator Cheatham Newsletter – District 3
By Idaho Senator Don Cheatham
Dear Friends,
Below are some recent activities and highlights taking place in the Idaho Capitol. I hope you enjoy the information. For more details, you can log onto legislature.idaho.gov where you will find bills, committee recordings, and live stream videos of our House and Senate floor sessions.  I look forward to your involvement.
Sincerely,
Don Cheatham

Committees:Judiciary & Rules
Local Government & Taxation

Japan-Idaho Economic Relations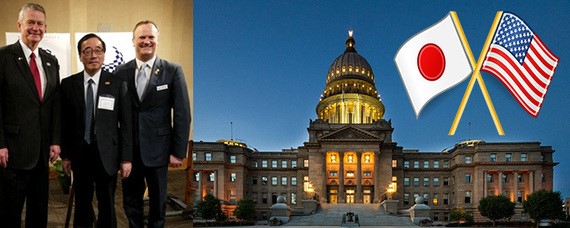 On Monday, the Consul-General of Japan in Portland, Mr. Takashi Teraoka, joined Governor Little, Idaho Legislators, and leaders in the Idaho business community to discuss economic relations between Japan and Idaho. As one of our largest trade partners and export markets, Japan continues to seek partnerships with Idaho in business, foreign direct investments, research, and technology.
One commonality between the Gem State and Japan is the deep-rooted belief that relationships matter and that fostering these business ties strengthens Idaho. One example discussed during the meeting is the "sister city" relationship between Idaho Falls and Tokai-mura in Japan, which has led to companies, such as Sakae Casting, to expand their markets into the United States through direct investment in Idaho. Japan's industry leaders not only realize the similar values and work ethics they share with Idahoans, they also appreciate how Idaho thrives on both small family businesses and large corporations.
Associated Students of Boise State University at the Capitol



The Associated Students of Boise State University held a reception in the Capitol rotunda this week. Students, campus administrators, lawmakers, and the Governor came together to celebrate Boise State University's contributions in the community and Idaho at large. Student body officers from BSU organized the event, which fostered interactions between students and their respective legislators to discuss current and important issues in education. Governor Little also spoke at the reception, announcing his declaration of March 13, 2019 as Boise State University Day.
Reducing Government 'Red Tape' – Changes to Idaho's Nonprofit Utility's Law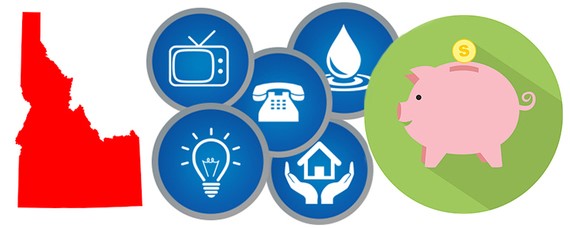 This week the Senate unanimously passed legislation to reduce the 'red tape' and associated unnecessary costs for Idaho's nonprofit utility cooperatives pertaining to unclaimed patronage capital credits.
Member-owned and member-managed nonprofit utility cooperative organizations, represented by groups like the Idaho Consumer-Owned Utilities Association and the Idaho Telecom Alliance, deliver electric power, telephone, broadband, and other services to hundreds of thousands of Idahoans in hundreds of communities throughout Idaho.  Due to the companies' nonprofit status, any excess revenues made by the companies are returned to their members as patronage capital credits. When these credits go unclaimed, existing law requires this unclaimed property be reported to the Idaho State Treasurer's office and kept on the utility companies' books forever – with no expiration date.
This current law requires extra work for the state and the utilities and costs Idaho rate payers additional money each year – driving up utility bills. The new law would limit the time that Idaho utilities would be required to maintain records and report these unclaimed patronage capital credits. In short, the bill will help Idaho utilities reduce costs and thereby keep utility rates low. Click here to read this legislation.
Coalition of Idaho Charter Families at the Capitol
The Coalition of Idaho Charter Families met at the Capitol this Wednesday with legislators to showcase their virtual school. The coalition is an organization consisting of students, parents, grandparents and teachers who support the expansion of school choice in Idaho and the provision of equal funding. Online schools in Idaho aim to serve a wide spectrum of student needs, including those needing a customized instructional setting, those in an economically disadvantaged situation, and those students at high risk of not graduating high school.
dcheatham@senate.idaho.gov
Statehouse (208) 332-1338 (Session Only)