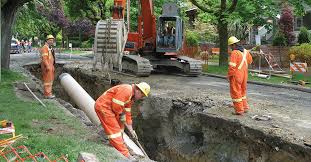 Check out Washington Sewer System                      Bills SB 5503 and HB 1471
From: Citizens Working to Improve Septic System Law
Lobbyist Cindy Alia asking for support!
PLEASE CALL YOUR LEGISLATORS AT 800 562 6000 AND STATE YOUR SUPPORT!
COOMWA is a citizens' action group formed to protect citizens' use and management of their septic systems. Along with CAPR, COOMWA has worked for several years, to promote a bill in the state legislature SB 5503, sponsored by Senators Das, Fortunato, and Takko, which has progressed through the legislative process and is waiting to be heard on the Senate floor.
A similar bill sponsored by Representatives Sullivan, Irwin, Stokesbary was supported and HB 1471 sponsored by Young, Walsh, Shea–it has progressed in the House and is expected to be heard on the floor as well.
Problems had been reported primarily by Westside citizens regarding local health jurisdictions rule-making and the authority granted local health jurisdictions through the state board of health. The local jurisdictions were requiring fees that were not tied to specific services which was prohibited by law in RCW. This led to COOMWA and CAPR investigating RCWs and WACs covering septic systems. It was found the WACs were lacking in many aspects that property owners objected to. Prohibitively expensive system upgrades were being required in some jurisdictions and permits were tied to monitoring contracts even though law explicitly requires the owners of the systems to bear responsibility for their systems. Some jurisdictions were also requiring easements for the entire system, and claiming those easements allowed them egress onto properties without notification of property owners.
The research carried out by COOMWA and CAPR ultimately led to crafting bill language to counter these problems, with some Senators and Representatives sponsoring and supporting the OSS (septic system) bills. The bills have corrected the problems with WACs promulgated by the state board of health that citizens objected in this way:
Failing On-Site Sewage Systems. SBOH rules must:
Give first priority to repairing and second priority to replacing an existing conventional OSS;
Not impose more stringent performance requirements of equivalent OSS on private entities than public entities;
Allow repair of an OSS using the least expensive alternatives that meet standards and is likely to provide comparable or better long-term sewage treatment and effluent dispersal outcomes.
Inspections of On-Site Sewage Systems. SBOH rules must:
Require coordination between the owner and certified professional inspector or public agency prior to accessing the OSS;
Require authorization by the OSS owner for inspection by a certified inspector or public agency unless the LHJ obtains an administrative search warrant following existing procedures;
Forbid LHJs from conditioning OSS permits with requirements for inspections or maintenance easements of OSS located on a single property servicing a single dwelling.
This week, we also need to contact key Senators who have influence over the order in which Bills come to the Floor for a vote.  Please contact the following Senators with this message:  "I ask that SB5503 be brought forward for a vote on the Senate Floor.  I support SB5503".
Senator Mona Das – Bill's Prime Sponsor
Mona.Das@leg.wa.gov
360-786-7692
Sen. Marko Liias – Majority Floor Leader
Marko.Liias@leg.wa.gov
360-786-7640
Sen. Shelly Short – Republican Floor Leader
Shelly.Short@leg.wa.gov
360-786-7612
More questions? Contact: Betsy Howe, Founder
COOMWA
253-569-9833
Please check out these bills and then act!!!!!
SAVE THE DATE FOR THE ANNUAL CAPR BANQUET AND AUCTION!   SATURDAY APRIL 27TH!
Please take time now to plan to attend the Annual CAPR Banquet and Auction on April 27th! This is our most important fundraiser and keeps CAPR in position to fight for the property rights of all!
Looking forward to seeing you there!
https://proprights.org/banquet/2019/