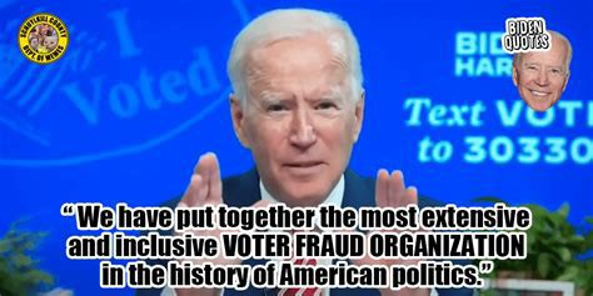 ERIC in Review
The System of Voter Roll Stuffing that DeSantis Loves
By Kat Stansell
For those of you not familiar with ERIC, here is a quick review, along with a look at some of the players.
The Electronic Registration Information Center, ERIC, was sold – from its inception in 2012 – as a voter roll maintenance system for use by state election officials. Instead, it has been proven to be an artificial intelligence gathering system and a left-wing voter registration drive which has no actual mandates or systems for cleaning of the rolls. Notice that "Election" is nowhere in its name.
As of this writing, 32 states pay hundreds of thousands of dollar each in annual membership fees and costs to perform membership mandates. All the private information from their residents is put into ERIC's huge artificial intelligence system,
and cannot be accessed without a fight. These states are: AK, AZ, CO, CT, DE, FL, GA, IL, IA, KY, ME, MD, AS, MI, MN, MO, NV, NM, NC (as of June 2023),OH, OR, PA, RI, SC, TX, UT, VT, Va, WA, WV, WI, and the Dist. Of Columbia.
For this sacrifice, ERIC churns the data and produces four lists: who died, who moved, who was adjudicated insane or infirm, thus legally unable to vote. Membership mandates revolve around voter registration activities. Nowhere is there a system or methodology for voter roll cleanup, nor a mandate to do so.
A quick look at how and why ERIC was formed will help you to understand its real mission.
Keep in mind that the Left has, for decades, wanted to nationalize the election process. They had been working toward that goal through the passage of legislation. Most notable, there was the National Voter Registration Act of 1993, and the Help America Vote Act of 2001. The National Popular Vote bill is part of this push, and would, if enacted, allow the heavily populated areas of the country to control the country. NB: The Florida legislature has a bill in committee as of Feb., 2023, which calls for the passage of this republic-destroying legislation.
In 2010, Obama lost both houses of Congress in the Midterms, and the effort to federalize the control of elections was stalled.
The "powers that be" on the Left, immediately began to build the ERIC system. Coincidence? I think not. Normally, according to experts in integrative system design/build, a nationwide effort of this complexity always takes a minimum of 4+ years or more to develop, between funding, design and approvals. Unless, of course, those things are waiting in the wings.
In 2012, using a Soros grant to the Pew Charitable Trust, with the guidance of a noted conservative-hating Progressive, David Becker, ERIC came to life and was ready for its membership
drives and frontal assault on states' current roll maintenance systems.
Becker had previously been fired from the DOJ for "the most unethical thing" his boss at the time, Brad Scholtzman, had ever seen. Scholtzman went on to call Becker a "hard core leftist" who hates conservatives.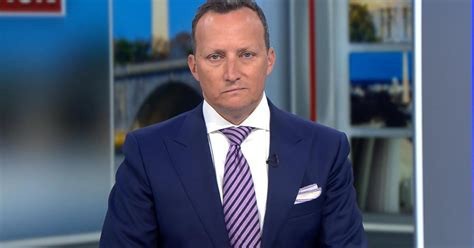 The competing system, Kansas Crosscheck, which was being used very effectively and without fees, by up to 40 states before ERIC came along, was put out of business in 2014. This, by a Soros-funded judge and one of the "pay per whine" groups, the ACLU, who are always willing to act as plaintiff as "injured party" for left-wing causes.
The founder of ERIC has built a system with zero mandates or ability to purge voter rolls. Their website boasts identification of over 60 million "potential unregistered voters", but says nothing about how many bad addresses/phantom voters have been cleansed from the members' rolls.
And, about those voter rolls…
According to the US Election Assistance Commission, itself a federal organization that meddles in our elections, 50% of all ERIC member states as of 2020, had voter rolls in excess of 100% of the state's total possible voting age population.
Notable in this category are ALASKA (121.7%): ALABAMA (100.9%) * since resigned, COLORADO ()103.6%); DELAWARE (104.1%); FLORIDA (101.6%); GEORGIA (103.6%); ILLINOIS
(108.1%); KENTUCKY, (106.5%); MAINE ( 106.9%); MARYLAND,
(106.9%); NEVADA (101%); NEW JERSEY (103%); SC
( 101.8%), and WASHINGTON (100%).
Fourteen states do NOT use ERIC, and the rolls of each RED state in that category are well below those of any members of ERIC. The Blue states in that category (California, NY most notably) have their systems of voter fraud firmly in place, and their rolls are bloated as well.
I call attention to the ERIC states with Republican governors who were in office for the years ahead of the horrid 2020 voter roll numbers:                Braeshears in KY; Kemp, GA; Dunleavy, AK; Hogan, MD; AZ, Ducey; Kasich, then DeWine, OH.           Not exactly a good America First bunch. Why would any governor who cares about election integrity want to be a part of this?
DeSantis has now put the spotlight on himself with his resounding affirmative of the ERIC system. https://americanpolicy.org/2023/02/02/a-red-state-that-loves- eric/
The citizens of TX, WI, MI, and elsewhere are working to get out of ERIC. Louisiana and Alabama already have. It is time to ask WHY any state is spending millions of dollars of taxpayer money
on a system that can be easily and cheaply replaced with the use of the USPS CASS system for removing undeliverable addresses.
If CASS is used, ERIC is not needed to cull voter rolls. CASS, the nine digit zip code system, is free, and reduces mailing costs for mass mailers like states. If ERIC is still loved, well then, there must be another purpose for its use.           Think on that.