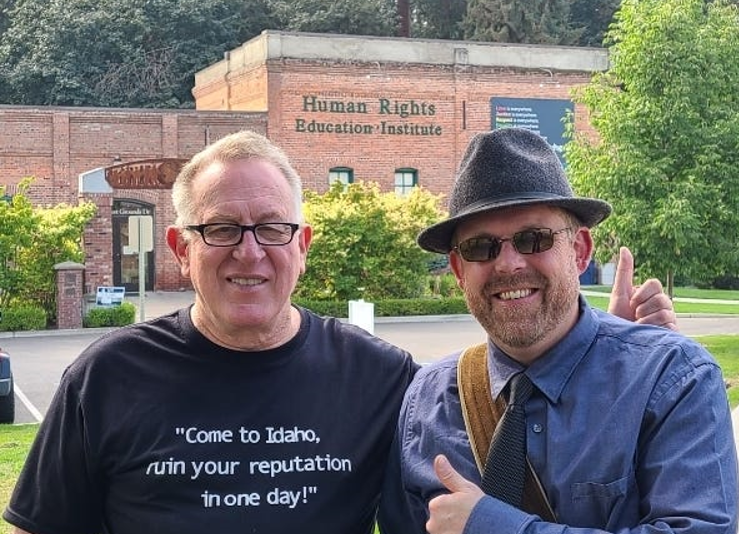 Marxism in your community with Trevor Loudon
Implications of national propaganda effecting local communities
By Casey Whalen
Trevor Loudon joined Casey Whalen outside the Human Rights Institute in Coeur d'Alene, Idaho
Author/film maker Trevor Loudon joined Casey Whalen to discuss the local implications of propaganda by national Marxist organizations to queer and confuse communities.
One example regarding North Idaho is resident Laura Tenneson, a member of the Human Rights Education Institute and now a fellow at the Western States Center (WSC) out of Portland, Oregon which promotes the LGBTQ agenda and Confronting White Nationalism in schools toolkit. This document helps students, teachers and parents identify 'white nationalism' symbols, situations and how each should act in response to this rampant 'hate.'
The director of the WSC, Eric Ward, is also a Senior Fellow at the Southern Poverty Law Center and member of other radical organizations.  The WSC helped Tenneson craft the Love Lives Here Campaign which promotes Marxist ideology and folds in the community and local businesses throughout North Idaho, some of which are unaware of the agenda.
Trevor highlights the pitfalls of this radical agenda known as MARXISM.  Please watch and share the following video: